For The Love Of StoriesBig Finish produce fantastic full-cast audio dramas for CD and download.
Nicola Bryant performs Doctor Who – Short Trips - The Meaning of Red
6 October 2020
All alone on a desolate, alien world, Peri Brown must fight for survival on her own. Can she succeed without the Doctor's help? Find out in this month's Doctor Who – Short Trip release.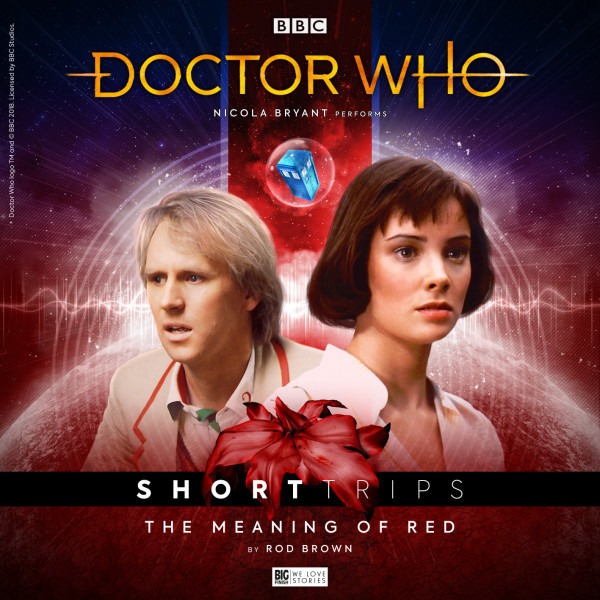 Available now as a download only, Doctor Who – Short Trips: The Meaning of Red, the debut Big Finish audio adventure by writer Rod Brown, is a story that explores friendship, survival and self-discovery.

Nicola Bryant reprises the role of Peri, companion to the Fifth Doctor (as originally seen on television in 1984); this time showing how she takes matters into her own hands when the Time Lord isn't present.

Doctor Who – Short Trips: The Meaning of Red is now available to download exclusively HERE for just £2.99

The TARDIS accidentally strands Peri alone on the inhospitable world of Calleto. Taking refuge with the planet's only colonists, she waits and waits, but the Doctor doesn't return. Her only hope lies in discovering the secrets of this planet.

It's that, or she dies.


Doctor Who – Short Trips are short stories, many written by some of Doctor Who's most popular authors from the worlds of television, print, comics and audio, and read by a host of favourite Big Finish actors.

Writer Rod Brown said: "The Doctor has been my best friend and companion since I was aged two; I was therefore so grateful for the opportunity to write for Peri and the Fifth Doctor. Peri had grown significantly between her two TV appearances with Peter Davison; from the somewhat rebellious hothead in Planet of Fire to the more mature and sympathetic character we saw on Androzani Minor. I thought it would be interesting to explore the reasons why and how she had grown up during this period – hence her predicament in The Meaning of Red."

Producer Alfie Shaw said: "The Meaning of Red takes a post-2005 Doctor Who television series staple (the 'Doctor Lite' episode) and applies it to a classic TARDIS team. Rod's done a fantastic job of highlighting the strengths of Peri as a character. Even though she's separated from the Doctor, we see all the traits that make her a perfect match for him. Nicola's a fantastic reader and has brought the whole thing to life wonderfully."

Doctor Who – Short Trips: The Meaning of Red is now available to download exclusively HERE for just £2.99