For The Love Of StoriesBig Finish produce fantastic full-cast audio dramas for CD and download.
Remembering Peter Vaughan-Clarke
20 October 2023
The actor Peter Vaughan-Clarke, who sadly passed away on 7 August 2023 at the age of 66, was best known to many for his starring role in The Tomorrow People.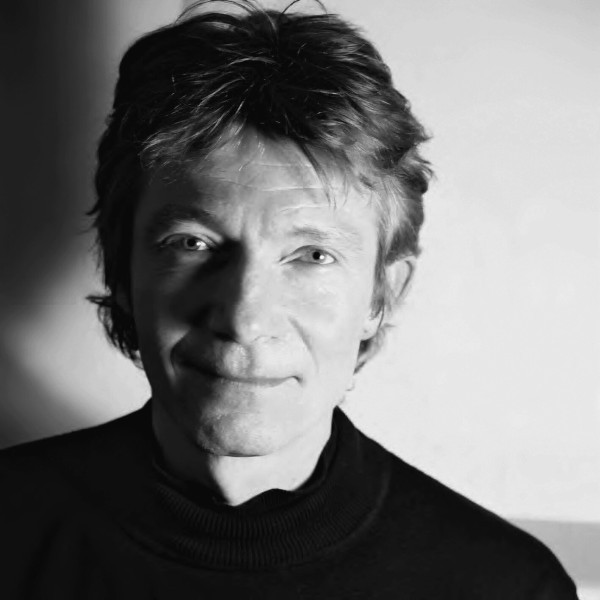 The Tomorrow People, which was first broadcast between 1973 and 1979, was perceived by many to be ITV's answer to Doctor Who.
The series featured teenagers who evolve into a new type of human – homo superior – who became known as Tomorrow People, with special abilities including psionic powers such as telepathy, telekinesis and teleportation.
Peter Vaughan-Clarke (known to his friends as PVC) was cast by Roger Price, the TV series' originator, as Stephen, a young boy who 'breaks out' in the very first episode. He also went on to appear on TV in The Pallisers, Shoestring, The Duchess of Duke Street, and in the 1975 British film, It Could Happen to You, along with his Tomorrow People co-star Nicholas Young.
In July 2001, Peter joined Big Finish to record more stories as Stephen in The Tomorrow People audio dramas. Here, those who worked with him pay tribute.
Co-star Nicholas Young, who played John in both the original TV series and the audio adventures, said: "I first met Peter in the Thames Television canteen in 1973 whilst waiting to be called for our first rehearsal of The Tomorrow People. He revealed he was tongue-tied and of limited professional experience. He was, however, better looking than I was ("no, I won't have it" I hear you say – but remember, this was 50 years ago!).
"Peter was never a clock-watcher − particularly in the mornings. So, he had to devise believable excuses for being late for rehearsals. Once, whilst Peter was enjoying the sympathy of the director as a result of appalling injuries sustained whilst falling from his moped, I deftly tugged at the inexpertly applied bandages to reveal no more than the usual grubby knees − unwashed since the last rehearsal. But The Tomorrow People became a tremendous success. And as that first episode was about to go out, I remember counting the seconds, as Peter counted his close-ups.
"After acting he moved backstage in theatre working as a lighting technician, designer and director. When West End producers required light they approached Peter. For this was the path that PVC chose - and he was very successful at it; working for the English National Opera, Oliver, and Dirty Dancing; spending many years as lighting director of the world's longest running play: The Mousetrap. In June this year, Peter and I were due to attend an event at the National Space Centre in Leicester. I had arranged to meet him at the station but he had been taken ill on his way and had to return home. But his main concern was that he had let me down by leaving me to face his disappointed fans.
"The last time I spoke to Peter was when I called him to let me know the outcome of his medical tests. My very last words to him were 'you know I look on you as my baby brother'.
"Goodbye baby brother."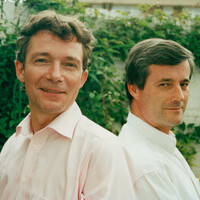 Nigel Fairs, writer and producer of The Tomorrow People audio drama series, said: "Working with PVC was always a joy, because he knew he wasn't the best of actors, but gave of his best anyway, and had an absolutely cracking sense of humour about it. The friendship between him and Nick was palpable. It was a testament to PVC's character that Nick constantly asked us to bring him back into the audios. I'm gutted that we lost the license to do them at the moment I'd decided to reunite the original team again but delighted that I had the opportunity to enjoy just a few glorious days in the studio with Peter, recording the stories we couldn't ultimately release.
Jason Haigh-Ellery, executive producer and chairman of Big Finish added: "PVC was a man who never stopped smiling. Every sentence he uttered was mixed with a throaty laugh that was infectious. I had some of the best times in a studio with Peter.
"After The Tomorrow People audios finished we had the opportunity to record the commentary tracks for the DVD releases and PVC was an excellent foil for Nick's slightly acerbic wit. So much so that when we finished his episodes, I asked him to stay on as a moderator. He diligently worked out questions and his comic timing was impeccable. In another life, he would have made a wonderful talk show host as he always put everyone at ease and always wanted to know about you and what you had been doing. In recent years I bumped into Peter through my work in theatre, and for a while I had a show on in a theatre next to a theatre he was working at. We always had a good chat and occasionally went down the pub for a quick drink. I was very sad to hear of his passing. Cheers, mate.
And Roger Price (creator of The Tomorrow People) wrote: "Peter brought warmth into the room with him. I say warmth rather than 'he brightened up the room' as he was not a self-centred or self-important person that demanded attention, but rather a warm, kind and caring individual. I first saw him playing the eponymous Peter Pan in the panto in Manchester where he made an immediate impact and I invited him for an audition. He made it clear he never planned to make a career of acting – but I will remember his work on The Tomorrow People with great fondness."
● Peter Vaughan-Clarke (Peter Vaughn Clarke), actor and lighting director, born 11 June 1957; died 07 August 2023.