For The Love Of StoriesBig Finish produce fantastic full-cast audio dramas for CD and download.
21 July 2017
We were saddened to learn of the passing of Deborah Watling.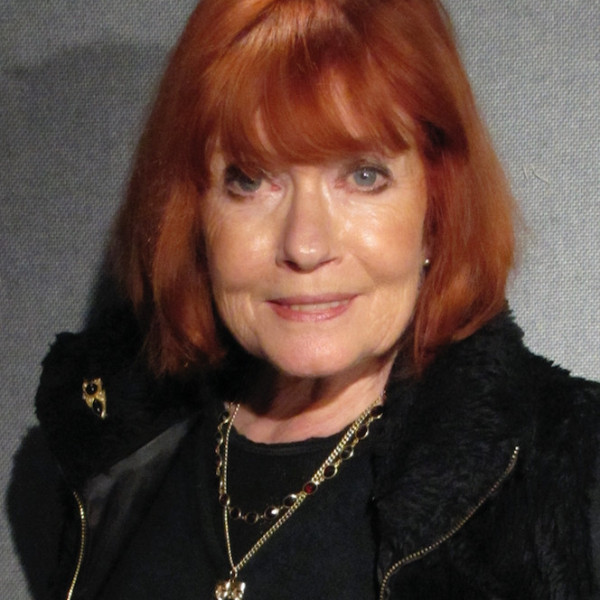 Deborah Watling (1948-2017), known and adored by Doctor Who fans and Big Finish listeners alike as Victoria Waterfield, companion to Patrick Troughton's Second Doctor, has passed away after a brief illness.
We have been lucky to have her star in a number of Big Finish productions, her first appearance being in May 2005 in the Doctor Who Main Range story, Three's A Crowd.
She reprised her role of Victoria Waterfield in The Great Space Elevator, and regularly joined her co-star Frazer Hines in other Companion Chronicles and Early Adventures.
Many fans will remember her from the 1967 Doctor Who TV story The Tomb of The Cybermen, which was luckily returned to the BBC archives in 1992 and is often voted a fan favourite.
She'll always have a special place in the hearts of fans, and all of us here at Big Finish. Our thoughts are with her friends and family.
Big Finish Senior Producer David Richardson: 'How utterly shocking and saddening… Victoria was one of the Doctor's loveliest companions from one of the show's greatest seasons, and Debbie was always a joy to work with at Big Finish and so committed to the work. The Doctor Who universe has lost another of its shining stars.'
Big Finish Executive Producer Nicholas Briggs: 'I met Debbie back in the late 1980s at Monstercon. We were filming a Myth Makers interview and I was the one asking the silly questions. We came up with all sorts of crazy ideas for little sketches and jokes, and Debbie was game for it all! She was always full of giggles and very generous with her trust and her time. We got on immediately and always chatted whenever our paths crossed, at conventions or at Big Finish studio sessions. I remember feeling such compassion for her when her father, Jack, died. He was such a truly lovely fellow and she was so close to him that her adjustment to life without him was long and painful. In recent years, I'd seen her sparkle return, which was so very heartening. For us all to lose her now, at such a young age, is utterly heartbreaking.'
Big Finish Executive Producer Jason Haigh-Ellery: 'I was very sad to learn of Debbie's death. I first met her late night at the bar of a convention in the mid-Eighties. I was a bit shy and she could tell, and invited me to join her and a few other fans having a drink in the corner. There then followed a fun and entertaining evening of stories swapped and secrets told. From then on she would always come up and chat to me at conventions and after Big Finish began I was very keen for her to come and work with us. I last saw her at an American convention last year where once again she made a bee-line for me and we had a quick chat before she had to go on stage. Debbie was always so lovely and always had time for everyone. I will greatly miss her.'
Big Finish Producer, Ian Atkins: 'As Doctor Who fan experiences go, producing and writing for one of the companions is quite a thing. I wrote for Debbie on The Story of Extinction, and had tried to take on board some of her comments about the character when I'd asked her about the script the year before. She clearly liked and protected the character even nearly 50 years later, and was superb in the studio booth that day. She was jolly, fun, thoughtful throughout and she and Frazer were still those two young people you loved from grainy video footage that's somehow crept into our imaginations to capture it. And she'll always be there for us.'
Writer, Simon Guerrier: 'The Doctor Who production team originally wanted Pauline Collins - Samantha Briggs in The Faceless Ones - to stay on as the new companion. When she declined, they quickly promoted a character in the next story, The Evil of the Daleks, so that Victorian orphan Victoria joined the TARDIS. Unlike companions before or since, she wasn't gutsy and wise-cracking and often spent her adventures in abject terror. But perhaps because of that, and definitely because of the way Deborah Watling played her, Victoria enjoyed scenes and stories that would never have suited anyone else. There's the magical moment in The Tomb of the Cybermen where the Doctor finds a quiet moment to comfort her, and speaks of his long-lost family. There are the stink bombs she brews up to battle the Ice Warriors and her screams - so often a cliche of a "weak" Doctor Who girl - are what defeat the evil seaweed in Fury from the Deep. (To help explain how, writer Victor Pemberton devised the sonic screwdriver, so we owe that to Victoria too.)
'I got to meet Debbie Watling a handful of times, and we talked about the delights - and frustrations - of playing Victoria. I'll especially remember her telling me about Dimensions in Time, after I'd told her how much I enjoyed it. She explained that under her shawl in that she's hiding her arm being in plaster cast - because she'd fallen off a skateboard.'
Director, Jamie Anderson: 'I first met Deborah Watling and Frazer during the filming of 30 Years in the TARDIS - I was eight years old. I was taken over to the recreated Evil of the Daleks Emperor set where the two were filming. I was so nervous, but Deborah came over, introduced herself, and gave me a cuddle. Then she led me over to meet Frazer - my namesake companion, for a chat. She was so kind and made me feel so at ease. The encounter with them totally cemented my love of Doctor Who - and I shall never forget how she went out of her way to be kind to a random 8-year old boy.'