For The Love Of StoriesBig Finish produce fantastic full-cast audio dramas for CD and download.
Doctor Who: The Third Doctor Boxed Set!
13 November 2014
As announced in this month's Doctor Who Magazine (DWM), next year sees Big Finish revisiting a hugely popular era of Doctor Who...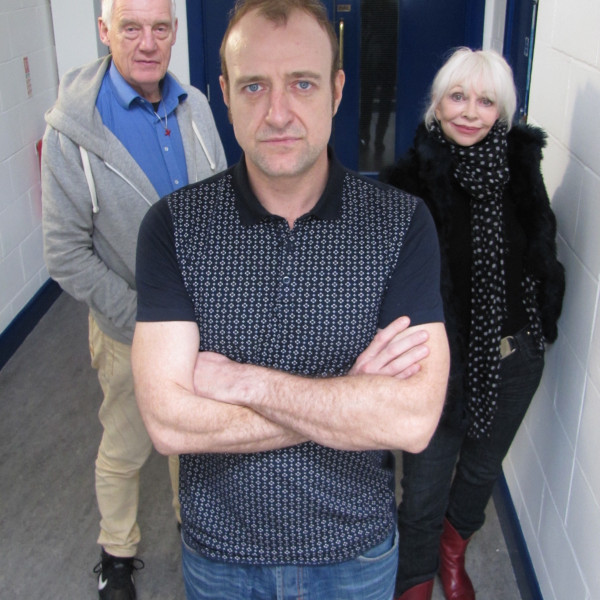 The era of the Third Doctor will live again in brand new narrated full cast stories from Big Finish Productions. Doctor Who: The Third Doctor Adventures reunites Katy Manning as Jo Grant and Richard Franklin as Mike Yates, while Tim Treloar narrates and provides the voice of the Doctor.
"One thing we've learned at Big Finish is how effectively we can recreate past eras of past Doctor Who, even if key members of the cast are very sadly no longer with us," says producer David Richardson. "As with our Early Adventures, these stories will authentically recreate the world of the Third Doctor, while paying tribute to the brilliant incarnation created by Jon Pertwee. We don't see this as recasting the Doctor - Tim is playing the narrator, who in turn performs the Doctor's dialogue - but the effect is so convincing that Katy was constantly praising his work during the recording."
"It's so wonderful to have Jon back in my life," Katy tells DWM. "Tim has actually managed to be the closest you will ever get to having Jon back on audio."
"Tim actually auditioned for this a few years ago, without us ever realising it," says executive producer and director Nicholas Briggs. "When we recorded Destination Nerva, the first of our Fourth Doctor stories, Tim played a British army office from the Victorian era. Both Tom Baker and I commented that we thought he sounded like Jon, and that led to my casting him as the Third Doctor in our anniversary story The Light at the End. And now he's back in two wonderfully typical Third Doctor stories…
"Tim put days and days of work into this before the recording. We sent him DVDs of old episodes which he watched again and again, and he had clips on his phone at the recording - so during every break he'd play it back. He was so totally dedicated to getting it right. He'd analysed Jon's performance to the last detail, noting every tick and vocal inflection, and that pays off in a superb performance."
Doctor Who: The Third Doctor Adventures box set will contain Prisoners of the Lake, an Earth-bound UNIT story by Justin Richards, and The Havoc of Empires, an outer space tale by Andy Lane, and will be released in October 2015. It is available at a special pre-order price from today.