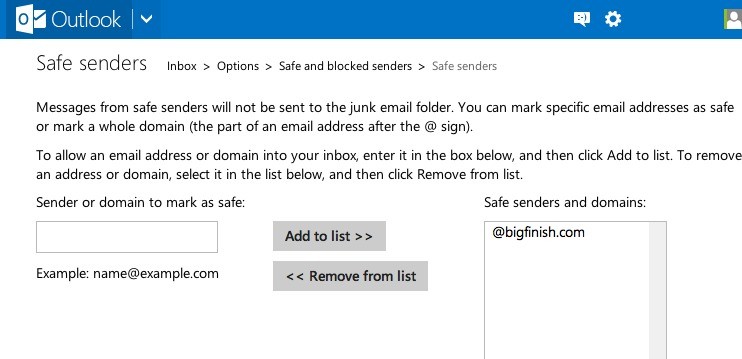 Hotmail Email Problems
We're currently experiencing difficulties sending email messages to people with Hotmail addresses e.g. yourname@hotmail.com or yourname@hotmail.co.uk
Messages are leaving the Big Finish system correctly, but are not appearing in Hotmail inboxes. We believe that this is as a result of an over zealous junk mail protection system at Hotmail.
If you wish to receive email messages from Big Finish for orders or password requests you will need to add bigfinish.com to the Safe Senders section of your hotmail account. This can be reached by clicking on the setting button and following the links to Safe and blocked senders and then Safe senders.
We're working on a fix to this problem. Dealing with Hotmail is proving to be difficult and time consuming.