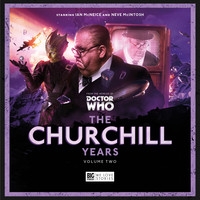 Starring Ian McNeice, Neve McIntosh
10/10 "The fact that the main character was such a multifaceted man in real life gives the writers, producer David Richardson, director Ken Bent...
Out now!
Other recent releases

Starring Ian McNeice
Out now!
Starring David Bradley, Claudia Grant, Jemma Powell, Jamie Glover and James Dreyfus
Out now!