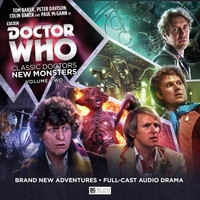 Starring Tom Baker, Peter Davison, Colin Baker, Paul McGann
This title was released in July 2017. It will be exclusively available to buy from the BF website until September 30th 2017, and on general sale...
Out now!
Other recent releases

Starring Colin Baker, Lisa Greenwood
Out now!

Starring Alex Kingston, Colin Baker, Sylvester McCoy
Out now!