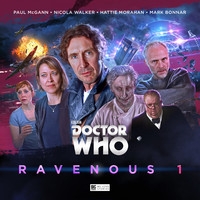 Starring Paul McGann, Nicola Walker, Hattie Morahan
"The ingredients of McGann, Walker, Hattie Morahan and Mark Bonnar is a recipe for something spectacular, all with their own energy and fantasti...
Out now!
Other recent releases

Starring Yee Jee Tso
Out now!
Starring Paul McGann, Rakhee Thakrar, Jacqueline Pearce, Nicholas Briggs
Out now!