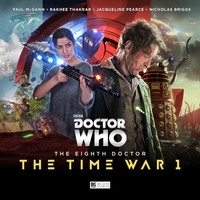 Starring Paul McGann, Rakhee Thakrar, Jacqueline Pearce, Nicholas Briggs
This title was released in October 2017. It will be exclusively available to buy from the BF website until December 31st 2017, and on general sa...
Out now!
Other recent releases

Starring Carole Ann Ford
Out now!

Starring Stephen Critchlow
Out now!