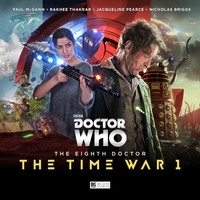 Starring Paul McGann, Rakhee Thakrar, Jacqueline Pearce, Nicholas Briggs
"10/10 This feels exactly like the Time War series should. It separates itself from the Doom Coalition or any of the previous 8th stories and se...
Out now!
Other recent releases

Starring Carole Ann Ford
Out now!

Starring Stephen Critchlow
Out now!