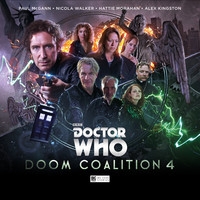 Starring Paul McGann, Nicola Walker, Hattie Morahan
The Doctor has been disposed of, and the end of the universe is nigh. There will only be one winner, but how many will lose?
4.1 Ship in a B...
Out now!
Other recent releases

Starring Nicola Walker
Out now!

Starring India Fisher
Out now!