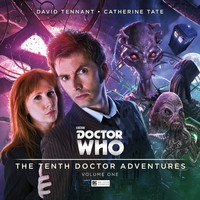 Starring David Tennant, Catherine Tate
'Hearing David Tennant and Catherine back together is such a thrill, and fans of the dynamic duo will be celebrating for some time to come... Th...
Out now!
Other recent releases

Starring John Hurt, Louise Jameson, Jacqueline Pearce, Nicholas Briggs
Out now!

Starring Alex Kingston, Colin Baker, Sylvester McCoy
Out now!