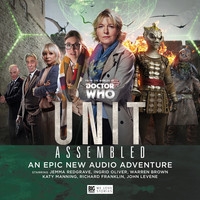 Starring Jemma Redgrave, Ingrid Oliver, Warren Brown, James Joyce
This title was released in May 2017. It will be exclusively available to buy from the BF website until July 31st 2017, and on general sale after...
Out now!
Other recent releases

Starring Nicholas Briggs, Camille Coduri, Bruno Langley
Out now!

Starring Trevor Baxter, Christopher Benjamin
Out now!