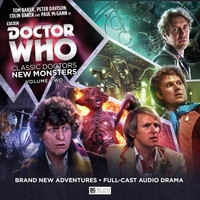 Starring Tom Baker, Peter Davison, Colin Baker, Paul McGann
A brand new boxset of four adventures, featuring monsters from the new series of Doctor Who!
Night of the Vashta Nerada by John Dorney
F...
Out now!
Other recent releases

Starring John Barrowman, Camille Coduri, Russell Tovey, Alexander Vlahos
Out now!

Starring Jemma Redgrave, Ingrid Oliver
Out now!