You searched for 'bernice summerfield collected works'.
Page 1 of 1, showing 1 to 1 of 1 results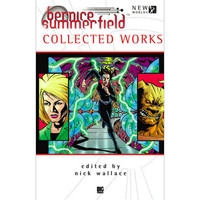 Released September 2006
Bernice Summerfield - Books
Book
US $3.86

Web Special Price!

A SHORT STORY ANTHOLOGY
"It might be your name on the deeds, but you don't belong here any more. This is our home, our collection."

The...
Page 1 of 1, showing 1 to 1 of 1 results