We love StoriesBig Finish produce great full-cast audio drama for CD and download, featuring many popular television fantasy series.
Bernice Summerfield special offers
7 September 2018
Join us in celebrating 20 years of Bernice Summerfield audio adventures with up to 50% off (in some cases even more!) all stories featuring one of our favourite time-travelling archaeologists - from Big Finish's first ever release in 1999, all the way to exploring the universe Unbound...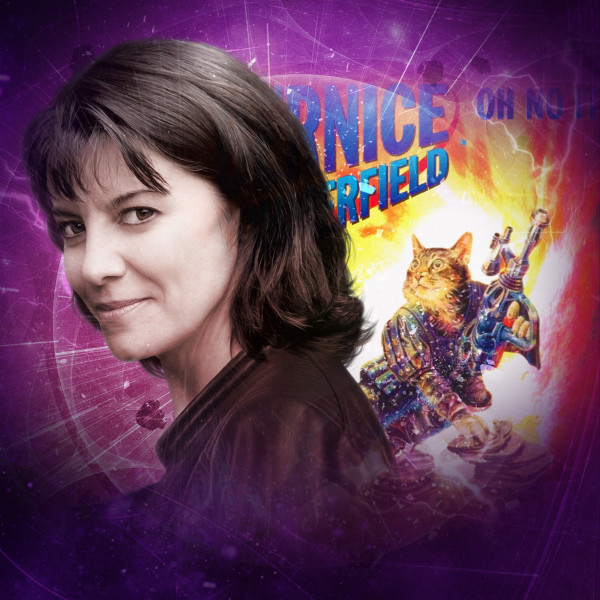 In Big Finish's very first release in 1998, Bernice Surprise Summerfield stepped out into the audio universe in On No It Isn't!, going on to have a total of 11 series of adventures, and many more stories besides! Battling Doctor Who monsters of old, travelling the universe via Time Rings, maintaining the Braxiatel Collection, and also being a mother, she's had a roller coaster ride of adventures.
Each of the Bernice Summerfield single adventures is available now at only £2.50 each. Head to URL: https://www.bigfinish.com/offers/v/bennyat20 and use code BIRTHDAY to access these special offers. The offer will end at 23:59 (UK time) on 13 September 2018, so don't miss out!
Our Listeners' Title for the month is the Bernice Summerfield box set epoch, available on download at £4.99. Released in 2011 and starting a new age of Benny adventures, epoch sees Benny travelling to a very different Earth…
Benny has not only had adventures on her own but has also starred alongside several Doctors, and been in other worlds of Big Finish in a multi-crossover box set.
The Seventh Doctor and Benny have reunited on many occasions including several in the Doctor Who Novel Adaptations based on the Virgin New Adventures where the character of Benny started. All of these are now available at half price.
The Benny range has also expanded into The New Adventures of Bernice Summerfield, where Benny and the Doctor have been involved with battling the Daleks and the return of Sutekh.
You can pick up each of The New Adventures box sets at half price, except for the latest release, The New Adventures of Bernice Summerfield – Volume Four: Ruler of the Universe, which is available at its pre-order price.
Recently, Bernice Summerfield has found herself in the Unbound universe with a very different Doctor, played by David Warner.
The wrong Doctor, the wrong universe, a whole heap of trouble – Bernice Summerfield is having a really bad day.†¨
Please note that if the items are only shown in physical format then they are unavailable on download. However, we are looking to acquire the download rights for these early Benny adventures and hopefully they will be available for download soon.
So what are you waiting for? Head to URL: https://www.bigfinish.com/offers/v/bennyat20 and use code BIRTHDAY to access these special offers. These special prices expire at 23:59 (UK time) on 13/09/2018, so don't miss out…
And don't forget that Benny returns for her 20th anniversary, with not one but two box set releases: The Story So Far Volumes One and Two.
From growing up in a military academy (in which Benny is played by Emily Laing), to reacquainting herself with former beau Jason Kane (plus the Grel! Good fact!), and a sojourn at the Braxiatel Collection (with Miles Richardson back as Irving Braxiatel), it's a trip down memory lane in The Story So Far Volume One.
And in The Story So Far Volume Two Benny crosses paths with an incarnation of the Doctor played by Michael Jayston (I wonder where we've met him before…), a reunion with Ruth where they meet the Drahvins (first seen in the Doctor Who TV series episodes Galaxy 4), and a mysterious Professor played by David Warner. Could the Unbound Doctor be returning?