For The Love Of StoriesBig Finish produce fantastic full-cast audio dramas for CD and download.
Callan returns after 50 years!
7 December 2017
Ben Miles and Frank Skinner star in new audio episodes from the world of Callan.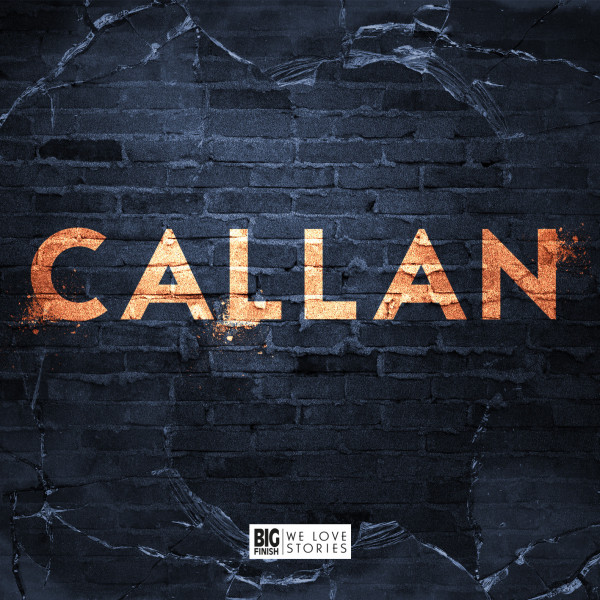 The classic television series from the sixties returns with a star-studded cast, in brand new audio adaptations from Big Finish Productions.
Originally broadcast in 1967, Callan took the burgeoning world of spy drama, and brought a much darker tone to the genre. With James Bond's career beginning in film in 1962, Michael Caine's Harry Palmer beginning in 1965 (The Ipcress File) and hot on the heels of the surreal series The Prisoner in 1967, Callan took a darker approach to espionage. Having similar responsibilities to MI5, Callan used the most ruthless and lethal techniques to get the job done, each method meticulously filed by 'The Section' (the organisation behind operative Callan), colour coding each lethal tactic.
Four series of the original television series were produced between 1967 and 1972, plus a cinema film released in 1974 and a TV comeback in 1981. And now, Callan is set to return on audio at Big Finish.
Adapted from series creator James Mitchell's Sunday Express Short Stories by his son Peter Mitchell, four new adventures will expand the themes explored in the television show.
Peter explains how it felt to bring his father's work back to life: "It was a tremendous privilege to be invited to take part in this project. I grew up with David Callan and he was the first television character created by my father which brought him to prominence. It was a little bit daunting to take on the responsibility of the adaptations but, strangely, the more I got into writing the scripts, the closer I felt to my Dad. It was an incredibly rewarding experience and I know my father would be delighted to know that, even after all this time, David Callan lives on."
"These are Peter's first ever scripts for Big Finish," says producer David Richardson. "That could have meant a difficult production process but it was actually very easy. His adaptations are so rich and atmospheric, capturing the original show perfectly. Peter has lived with Callan for most of his life, and there was no better person to reinvent it for audio."
Four new files will open for Callan and The Section:
1.1 File on a Deadly Shot
Callan goes hunting for an assassin
1.2 File on a Classy Club
The stakes are high for Callan when he takes on a gang using a casino for cover
1.3 File on a Harassed Hunter
There's a plot to assassinate Hunter and the man behind it murdered his daughter
1.4 File on an Awesome Amateur
Callan and Meres are sent to Venice to kidnap a Russian poet
Starring in this production is Ben Miles (V for Vendetta, Netflix's The Crown, BBC's Lark Rise to Candleford and, most recently, The Last Post) as the titular Callan, a maverick top operative. Joining him are Frank Skinner (Room 101, Baddiel and Skinner) as Lonely, a small-time thief with body odour problems, Nicholas Briggs (Doctor Who, Torchwood, Adulthood) as Hunter, head of The Section and Jane Slavin (Doctor Who, Always and Everyone, Coronation Street) as Liz, the efficient Section secretary.
Series One is being recorded this December for release in July 2018. Series Two will follow in January 2019.