For The Love Of StoriesBig Finish produce fantastic full-cast audio dramas for CD and download.
Callan - reviews and news
8 August 2018
Callan Volume One came out last month and this bold return of a TV classic on audio has gone down a treat with the critics.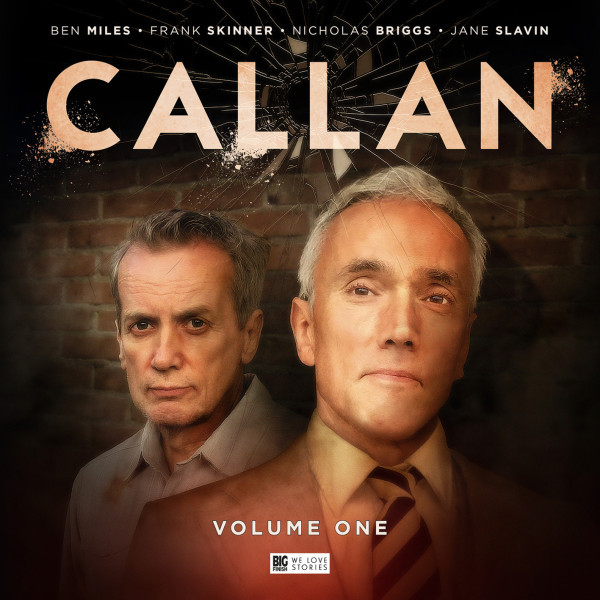 Have you seen the reviews for Callan yet? We look at what the critics made of the resurrection of David Callan and The Section, plus we've news on the second volume of Callan.
David Callan works for The Section, a top-secret counter-espionage organisation. He's a killer, a trained assassin, and the best at what he does. But that doesn't mean he has to like it.
With the aid of the burglar Lonely; fellow operative Meres; and Section secretary Liz, Callan fulfils the orders of departmental head Hunter and finds himself in very murky waters.
Murder, betrayal and model soldiers. It's all in a day's work for Callan.
Starburst Magazine praised the work of Peter Mitchell, who adapted his father's work for audio: "Peter Mitchell has done terrific work on extending his father's relatively brief stories to deliver an hour's audio drama for each episode. Any doubts that the end result might include some padding are immediately assuaged: this is a collection of pithy, well-observed dramas full of fantastic character interactions.
"An excellent debut for Callan in the full-cast audio format, this is a more than welcome addition to the growing roster of darker, bleaker, tougher dramas on Big Finish's books. 9/10."
Blogtor Who praised the casting of this series which included Frank Skinner as Lonely and Ben Miles in the titular role, in a re-cast away from the late Edward Woodward: "Frank Skinner is near perfect as the snivelling but loyal Lonely, giving one of the best performances from the well-known comedian.
"Then there's Ben Miles as the titular Callan. Simply put, he is brilliant in this role. Miles exudes professionalism and snark but also grounds Callan with hopes, regrets and respect for his fellows. There's a disdain for his boss and unease at the ramifications of his job. In short, all the other little nuances that make him a truly human and realistic character."
There's a phenomenal write up about the world and legacy of Callan on SciFi-Bulletin by Joseph Oldham, which is well worth a read: "Although Callan's regular run on television may have concluded in 1972, it is clear that James Mitchell had no shortage of further story ideas that could easily have been deployed if the series had continued.
"Big Finish's new audio dramatizations provide a rich and satisfying chance to see some of these ideas developed to their fullest potential, whilst perfectly recapturing the spirit, atmosphere and intricacies of the original series. A welcome return for one of British spy fiction's most compelling anti-heroes."
And the UnMutual has some lovely praise for us in our 20th anniversary year: "2018 is turning into something of a dynamite year for Big Finish; the surprisingly wonderful Jenny: The Doctor's Daughter, the heartfelt last episodes of Jago & Lightfoot, and now Callan. Callan is one of the best things that Big Finish have ever done."
Callan Volume One is still available at its pre-order price of £28 on CD or £25 on download. Make sure you pick it up before the price rises at the end of the month.
You can also save money in a bundle. Get Volume One now and pre-order Volume Two of Callan together at £50 on CD or £45 on download.
Callan Volume Two, originally due for release in January next year, has unfortunately been delayed by a month to February 2019 because of production issues. Huge apologies for the delay, but we promise it will be worth the wait!
If you're new to the world of Callan, why not tune in to this extract from the Big Finish podcast which includes interviews with Frank Skinner and Ben Miles.