For The Love Of StoriesBig Finish produce fantastic full-cast audio dramas for CD and download.
21 June 2015
Catch up on a packed week of news, announcements and releases from Big Finish!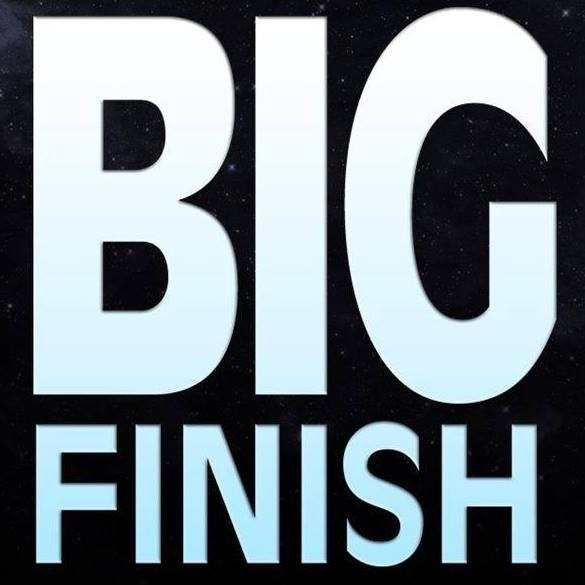 The big news this week is the release of Doctor Who: The Secret History, our 200th Main Range release!
Starring Peter Davison, Maureen O'Brien and Peter Purves, this celebratory adventure sees the Fifth Doctor replacing his first incarnation on a trip to ancient Constantinople. An alien presence threatens the Emperor and one of the Doctor's oldest enemies waits to claim his revenge – for a 'crime' committed far into the future...
This brand new story by Eddie Robson wraps up a trilogy which began with Doctor Who: The Defectors and continued with Doctor Who: Last of the Cybermen and you can order all three releases today!
To celebrate this eagerly awaited release, we're running a special offer Super Subscription throughout June. 42 brand new releases for just £350 - a saving of £200 against buying individually. Head to this link for all the details.
Elsewhere in the world of Doctor Who, our UNIT: The New Series announcements continue apace. Spearheading the Nestenes invasion in UNIT: Extinction is Steve John Shepherd as Simon Devlin, genius technology pioneer. His deadly scheme is supported by Karina Fernandez as Jenna Gold, ruthless security chief. Together, they will bring mankind to its knees – the perfect prey for the Nestene Consciousness, once again voiced by the terrifying Nicholas Briggs.
But UNIT will find themselves with new allies as well. Tracey Wiles appears as Jackie McGee, an intrepid journalist who will go to any lengths for a story; ably aided by her assistant Timothy Stevens, voiced by Derek Carlyle. But with Devlin's secrets revealed, will the truth be enough to protect the investigators?
Big Finish is also proud to announce the latest entry in its occasional series of audiobook interviews. This Is Colin Baker is a candid interview with the beloved Sixth Doctor actor. Colin chats about his friends, family and adventures from a long and distinguished career as an actor; all in the company of Nicholas Briggs.
Released in September, you can order this two-disc release today; and all pre-orders made before the 3rd of September 2015 will be autographed by Colin.
Finally, as the perfect treat for a dull Sunday afternoon, Big Finish has released the latest Dark Shadows audiobook: The Curse of Shurafa by Rob Morris. A new adventure for the eluctant vampire Barnabas Collins (Andrew Collins), featuring an ancient evil under the sands of Cairo. Mad scientists, zombies and more await in this thrilling gothic adventure!
If you haven't heard Dark Shadows before, why not download the first episode of the critically acclaimed Dark Shadows: Bloodlust – free today from the Big Finish website!
That's all for now – but stay tuned to our homepage and social media this week for new trailers and announcements, as we continue the celebration of two hundred months of Doctor Who at Big Finish!