For The Love Of StoriesBig Finish produce fantastic full-cast audio dramas for CD and download.
Doctor Who: Dark Eyes 2 Returnees
17 October 2013
Big Finish has just completed the studio sessions for Dark Eyes 2, the follow-up to last year's blockbuster Eighth Doctor audio box set Dark Eyes. Naturally, Paul McGann is at the controls of the TARDIS, sporting his leather jacket, and is once again joined by Ruth Bradley (Primeval, Stardust, Grabbers) as Molly O'Sullivan. And this time, Liv Chenka (Nicola Walker) is along for the ride too!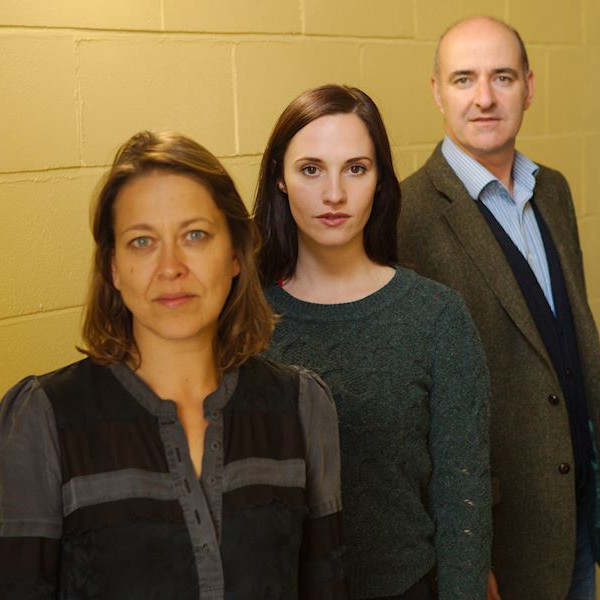 'We left Molly wandering off back to her life of blood sweat and tears as a nursing assistant during World War One last time,' explains writer, director and executive producer of Dark Eyes 2, Nick Briggs. 'This time, things have moved on for her and she doesn't return to the Doctor's side in quite the way that many might expect.'
Also encountering the Doctor again is the character Liv Chenka, played by Nicola Walker (Spooks, Prisoner's Wives, Scott and Bailey) who first appeared in the Big Finish audios alongside Sylvester McCoy's Seventh Doctor in the acclaimed Robophobia (sequel to classic series story The Robots of Death).
'We thought it would be fun for Liv to bump into the Doctor again,' explains line producer David Richardson, 'and Nicola is such a brilliant actress who was great fun to work with.' This time round, she encounters the Doctor during a Dalek occupation of the planet Nixyce VII. But it's not just the Daleks the Doctor will be battling in Dark Eyes 2.
'Ardent Big Finish fans may have detected the rumbling of something called The Eminence in our stories,' teases Briggs. 'It's something that's going to affect more than one of the Doctors and it starts to make its presence felt in this story.'
Also making his presence felt will be Alex Macqueen (The Thick of It, The Inbetweeners) returning as the Master, following his highly popular debut in last year's Seventh Doctor box set UNIT: Dominion. 'Frankly, Alex has been hassling us to bring him back for some time,' laughs Nick, 'But he needn't have. He's brilliant and his character has developed a particularly disturbing scheme this time.'
Dark Eyes 2 will be released in February 2014. You can pre-order it, along with its follow-ups, Dark Eyes 3 and 4 (which will follow in late 2014 and early 2015) for a special low, low price at bigfinish.com.