We love StoriesBig Finish produce great full-cast audio drama for CD and download, featuring many popular television fantasy series.
Doctor Who: Special Offers on Charlotte Pollard!
8 January 2016
This weekend we're celebrating the Girl Who Never Was, with special offers on Charley Pollard's voyages with the Sixth Doctor and beyond!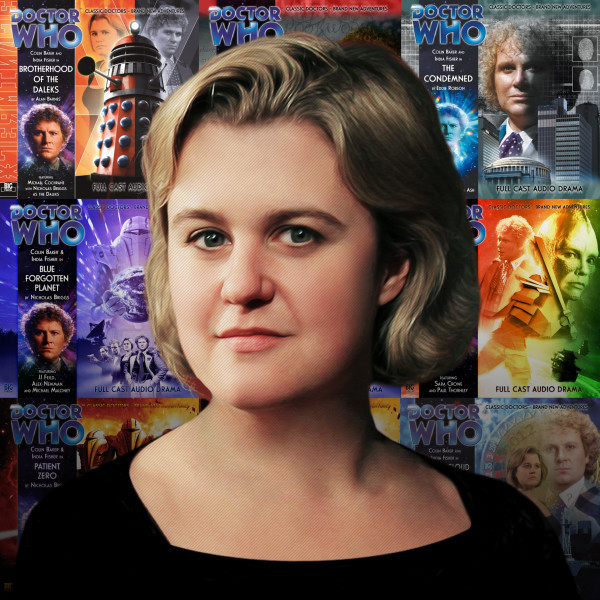 Charlotte Pollard (India Fisher) is a girl out of time. Escaping from the airship R101 with the help of the Eighth Doctor (Paul McGann), her adventures in the TARDIS took her across all of space and time. She battled the Daleks, the Nimon and Zagreus before plunging headfirst into the Divergent Universe – where never-before-seen dangers awaited.
After a tragic battle against the Cybermen, Charley found herself lost on a deserted island in the far future, until she was rescued by the Doctor – but not the one she was expecting! Now companion to the Sixth Doctor (Colin Baker), Charley must keep her past secret as she heads for new adventures – and you can enjoy them all this weekend at special offer prices.
Until noon Monday January 11th, you can buy all of the Sixth Doctor and Charley's adventures for just £5 each on both CD and to Download. Solve a Manchester murder mystery in Doctor Who: The Condemned, dive into a good book in Doctor Who: The Doomwood Curse and face some very Red Daleks in Doctor Who: Brotherhood of the Daleks - before taking a detour to the Dynatrope in our Special Release Doctor Who: Return of the Krotons.
Then visit the casino of the future in Doctor Who: The Raincloud Man, discover the might of the Dalek Time Controller in Doctor Who: Patient Zero and witness Draconian intrigue in Doctor Who: Paper Cuts. The journey comes to a close in Doctor Who: Blue Forgotten Planet – where Charlotte Pollard's secret is finally revealed...
Each of these titles are available separately to buy this weekend at only £5 – but can also be enjoyed as part of our Doctor Who: Charley/Sixth Doctor bundles! These bundles also contain the pair's latest appearance together in Doctor Who: The Sixth Doctor – The Last Adventure and are available with additional discounts; just £75 for all nine titles on CD or £60 to download, with free UK delivery!
But the adventure doesn't end there – as the Edwardian Adventuress sets out on her own in Charlotte Pollard: Series 1. This special spin-off series takes Charley across the Universe with the help of Robert Buchan (James Joyce) with the fanatical Viyrans in pursuit! You can pick up this box-set today for just £25 on CD or £20 to download - and remember, when you choose to buy this release on CD directly from Big Finish, you will also unlock instant access to a digital copy for download.
Further adventures featuring Charley can be found across the Big Finish website – with her first eleven adventures with the Eighth Doctor available at the permanently reduced price of just £2.99 each!
Charlotte Pollard will return in October 2016 in Charlotte Pollard: Series 2 – available to pre-order today for £25 on CD or £20 to download. More details coming soon!