We love StoriesBig Finish produce great full-cast audio drama for CD and download, featuring many popular television fantasy series.
Doctor Who - The Early Adventures Series 3
4 February 2016
This Autumn, the First Doctor and his companions return for four full-cast adventures - where a new friend, Niccolo Machiavelli and a future arch-enemy await...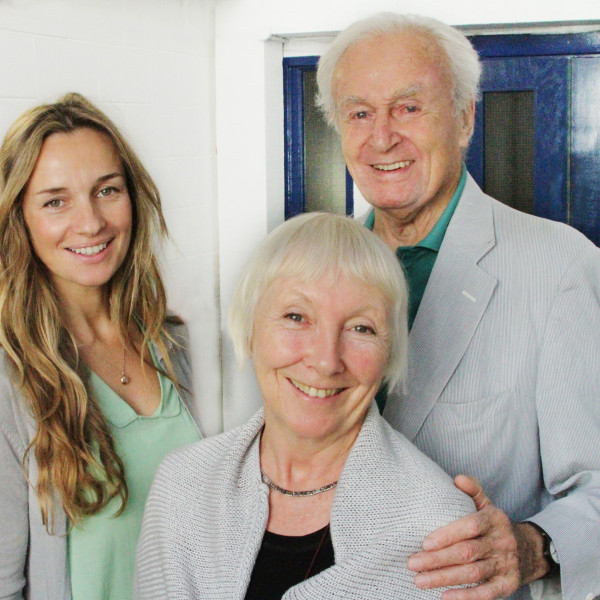 Doctor Who: The Early Adventures authentically recreate the earliest years of the classic television series, with narration and a full cast of actors. They're audio adventures in black and white!
The range returns in September 2016 with new stories featuring Carole Ann Ford, William Russell, Maureen O'Brien, Peter Purves and Jean Marsh – while also introducing Jemma Powell as Barbara, a role originally played on television by the late, great Jacqueline Hill.
'I've always needed a great deal of convincing to recast the Doctor and companions on audio,' says producer David Richardson, 'but after our success with Tim Treloar as the Third Doctor and Elliot Chapman as Ben Jackson, I became more open to recasting Barbara, who was played so wonderfully by Jacqueline Hill. Really there was only one choice - Jemma Powell, who had played Jacqueline (and played Jacqueline playing Barbara) in An Adventure in Space and Time. Her arrival at our studio was enthusiastically embraced by her co-stars, who were so admiring of her performance in Mark Gatiss's brilliant special.'
Series 3 begins with Doctor Who: The Age of Endurance by Nick Wallace, in which the TARDIS lands aboard the Vangard, a deep space vessel which in turn is boarded by the forces of the military dreadnought Endurance. The crew are fleeing a race known as the Shifts - and the travellers become embroiled in this battle for survival. The guest cast include Gethin Anthony (Game of Thrones, Aquarius), Andy Secombe (Star Wars: The Phantom Menace) and Rachel Atkins (The Archers).
October sees the release of Doctor Who: The Fifth Traveller by Philip Lawrence, which sees the introduction of an all new companion – Jospa played by James Joyce (UNIT: The New Series, Charlotte Pollard). The cast also includes Elliot Cowan (Beowolf: Return to the Shieldlands) and Orlando James (Doctor Who: The Day of the Doctor).
Playwrights Robert Khan and Tom Salinsky (whose credits include Coalition and Kingmaker) make their Big Finish debut with Doctor Who: The Ravelli Conspiracy, an historical story set in Florence in the year 1514, in which the First Doctor encounters Niccolo Machiavelli (Mark Frost). The guest cast includes Robert Hands (Doctor Who: The Empty Child/The Doctor Dances) and Olivia Poulet (The Thick of It and Emma Peel in Big Finish's The Avengers).
Finally, the First Doctor faces a first encounter with a race that will one day become an old enemy, in December's Doctor Who: The Sontarans by Simon Guerrier – with Dan Starkey appearing as the iconic invaders.
'It's established in The Time Warrior in 1974 that the Third Doctor has encountered The Sontarans before,' says David. 'One line of dialogue fired up our imaginations, and Simon's thrilling script is the result - a full-blooded war story set in deep space.'
You can pre-order the entire Third Series of Early Adventures today from the Big Finish website today. Each release is available individually, or as part of a money-saving subscription! And remember, when you choose to buy this release on CD directly from Big Finish, you will also unlock instant access to a digital copy for download.
Series 1 and Series 2 of The Early Adventures are still available to order now, either as series bundles or individual stories. Series 4 and Series 5 are also available to subscribe to now, for release in 2017 and 2018 respectively.
For more adventures from the First Doctor and his companions, check out our First Doctor Collected page here for a full list of titles.