For The Love Of StoriesBig Finish produce fantastic full-cast audio dramas for CD and download.
Doctor Who: The Meddling, Mystic Monk goes on a couple of Short Trips!
18 April 2016
Coming in July, Rufus Hound returns to the worlds of Doctor Who for the first Short Trip special!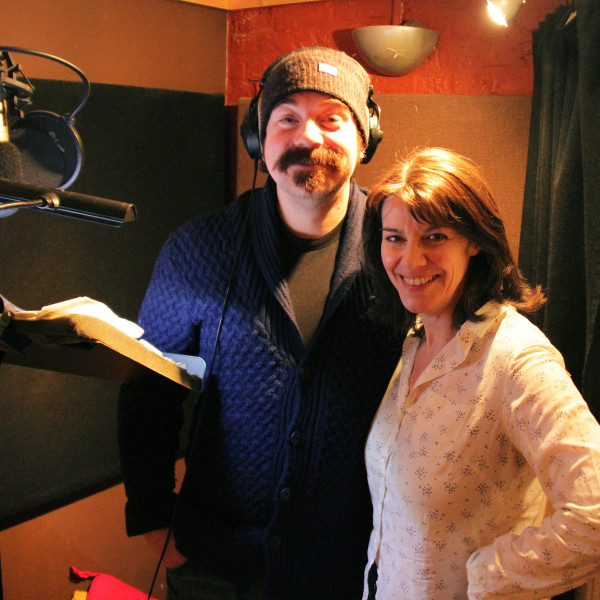 Comedian and actor Rufus Hound (Doctor Who: The Woman Who Lived, Hounded, Cucumber) was in studio in April for Big Finish, voicing renegade Time Lord the Monk in two brand new downloadable Doctor Who Short Trips.
Doctor Who: The Blame Game, by range producer Ian Atkins, sees the Monk visit the Third Doctor and Liz Shaw just as the Doctor starts his Earth exile, there to make a tempting offer...
And in 2017's Doctor Who: How to Win Planets and Influence People by James Goss, the Monk makes his case for invading Earth to the powerful Darcon Corporation, while explaining there's a fly in the ointment: the Fourth Doctor and his friends Sarah and Harry.
Says producer Ian, 'The Short Trips range is like a little library, gathering stories from all sorts of eras and characters across all of classic Doctor Who, and the Monk gave us a perfect chance to dip into a couple of periods we've not looked at so much. Rufus has already appeared as the Monk for Big Finish, and after Peter Butterworth and Graeme Garden is the latest in a rich tradition of strong comedic actors making the Monk adorably devious, and deviously adorable. He's such a great character – a well-intentioned Time Lord, who only comes across a villain because his intentions are at odds with everyone else's! How to Win Planets and Influence People really exploits this, to a point where it's hard not to see his side of things. While in The Blame Game, he's there to offer an olive branch to the Doctor, which incidentally gives Liz Shaw a wonderful opportunity.
'Rufus is currently acting in Stratford in Don Quixote, and he visited the studio on a very, very rare day off for which we're incredibly grateful. He had as much fun with it as we did, while bringing some lovely moments which perhaps give an idea what it's like to be the Monk, and have everyone think you're up to something.'
Doctor Who: The Blame Game is out in July exclusively from Big Finish, followed in August by Doctor Who: Damascus by Jonathan Barnes and read by Tim Treloar – another Third Doctor story, told from a very unexpected viewpoint. September sees Matthew Waterhouse reading Joseph Lidster's Doctor Who: A Full Life, with October's Doctor Who: Rulebook read by Nicola Bryant and written by Tony Jones.
The 2016 and 2017 runs of Short Trips are available for £2.99 each, or through a money-saving subscription for each 12, with the 2015 stories available individually or as a bundle.
Doctor Who Short Trips continues this week with the release of Doctor Who: The Curse of the Fugue, starring Sheridan Smith as Lucie Miller. Pre-order today for just £2.99!