For The Love Of StoriesBig Finish produce fantastic full-cast audio dramas for CD and download.
27 October 2023
Everyone at Big Finish was deeply saddened to learn of the passing of Dark Shadows actress, Lara Parker, who died aged 84 on 12 October 2023.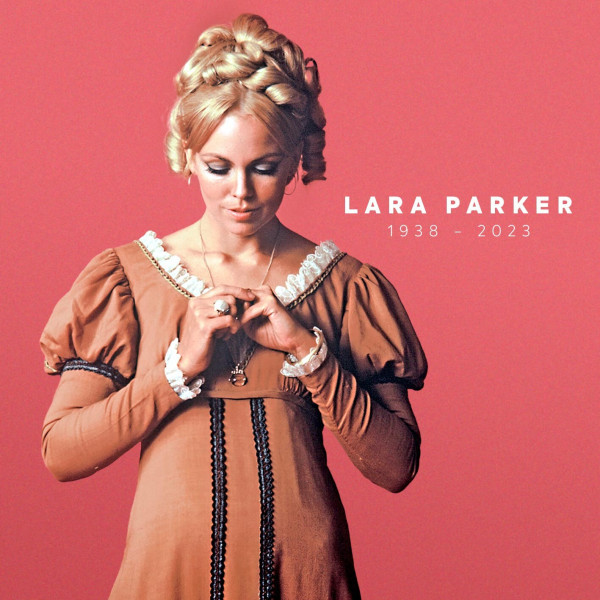 In 1967, Lara Parker was cast in the gothic US daytime TV series Dark Shadows, joining to play beautiful and vengeful witch, Angelique Bouchard, the part for which she would become best known.
Dark Shadows is set in the fictional Collinsport, an isolated fishing village on the Maine coast. At its centre, lies the ominous Collinwood mansion, home of the wealthy Collins family. Those who dare to live at Collinwood find themselves the victims of ghosts, witchcraft and the supernatural, as they fight the spectre of vampirism that curses the Collins family name across the centuries.
After the TV serial ended in 1971, Lara continued to perform on television in programmes as varied as The Incredible Hulk, Kojak, Manimal and Highway to Heaven, alongside movies such as Save the Tiger (1973) and Race with the Devil (1975). After retiring from acting, she became a high school and English teacher and developed a love for creating writing. This, in turn led to four novels based on Dark Shadows, released between 1998 and 2016.
In 2006, Lara reprised the role of Angelique for the Big Finish audio drama series, Dark Shadows, joining her former colleagues David Selby, Jerry Lacy, John Karlen and Kathryn Leigh Scott in a number of spin-offs, dramatized readings and mini-series.
Stuart Manning, who wrote and produced the first Dark Shadows audio series for Lara, said: "Lara Parker's laugh was the very first thing recorded on the very first day of Big Finish's Dark Shadows stories, slipping back into Angelique as if no time had passed. Another scene was written to go before it, but in the end we went with Lara and that was the first thing listeners heard – an instant conduit into the world of Dark Shadows.
"Lara was a published author by the time we came to record and of all our actors took the keenest interest in the scripts. She asked intelligent questions and expected intelligent answers. Just as on the original series, Angelique was story rocket-fuel. We probably over-used her – but we loved Lara's performance and knew that it would lend the most perfunctory of scenes something special.
"Of course, there was more to Lara than Angelique. She was kinder, wiser, smarter and funnier than her character, and never once patronised me for being a kid pretending to be a producer. Good times, now long ago and far away."
A final word comes from Jim Pierson, producer at Dan Curtis Productions, the company behind Dark Shadows: "Millions of Dark Shadows fans knew her as Angelique the beautiful witch but the lucky people she met and befriended knew her as Lara the beautiful soul. She touched so many with her nurturing spirit and artistic talents. Lara Parker's kind heart has left joyful memories that will last forever."
● Lara Parker (Mary Lamar Rickey), actress, born 27 October 1938; died 12 October 2023