For The Love Of StoriesBig Finish produce fantastic full-cast audio dramas for CD and download.
More Doctor Who - Doom's Day Details!
25 May 2023
Story details revealed for Doom's 24-hour pursuit of the Doctor to celebrate Doctor Who's 60th anniversary.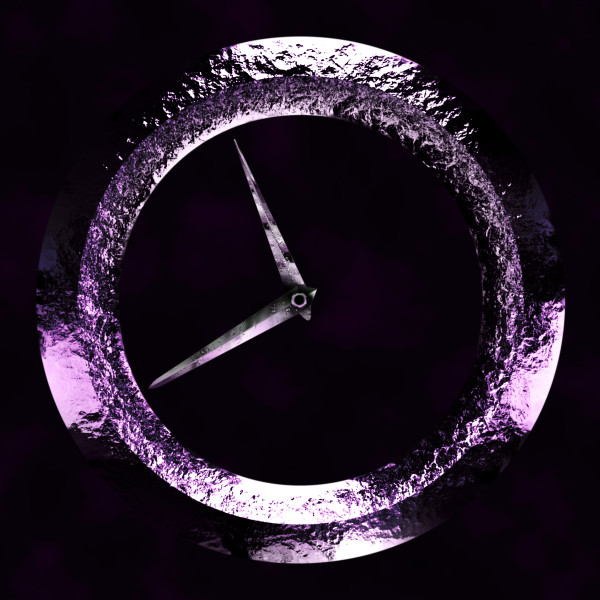 More information is today revealed for Doom's Day, a Doctor Who multi-platform story.
Fans will follow Doom's Day as she travels through all of time and space in pursuit of the Doctor to save her from the ever-approaching Death. She only has 24 hours and a vortex manipulator to save herself before her fate is sealed forever.
Sooz Kempner is the face and voice of Doom, and a number of fan-favourite characters will feature along her journey.
Doom's story begins on 5th June on the Doom's Day website and Doctor Who digital channels with the story's first hour and adventure, followed by the next four hours of Doom's final day in Doctor Who magazine from 22nd June. Titan Comics, East Side Games, Penguin Random House, BBC Audio and Big Finish then countdown as Doom's search for the Doctor continues before the final instalment on Doctor Who digital channels in September.
More detailed story information about each hour of Doom's Day is available now here.
Tick... Tock...
As Doom's final hours come into sharp focus, she'll need to do whatever's necessary to complete her missions, find the Doctor, and escape what increasingly seems like the inevitable. But how best to find the person who can save Doom's life? Will the Doctor's friends be her salvation? Or perhaps the Doctor's enemies will be the route to survival?
Doom is about to travel across thousands of years of time, and lightyears of space in search of her last, best hope. But even if she finds the Doctor, will a person who is all about saving lives help a person whose only job is to take them?
Doom's day is almost over. Time is running out. This could be the end.
Dawn of an Everlasting Peace by Jacqueline Rayner
Venus, 3975. The day of the non-aggression pact. The perfect ironic location for an assassination! But Doom's mission is about to become much more complicated thanks to an explosive plot to undermine the treaty itself.
The Howling Wolves of Xan-Phear by Simon Clark
A warring world of wolves. Doom's target turns out to be the puppeteer of the warring Xan: a Silent. But what if she's already completed her mission? How will she know? What if this wasn't even her mission in the first place? No time to waste. The countdown is on.
A Date with Destiny by Robert Valentine
A romantic dinner turns life-threatening for an unsuspecting human in 2007. But this time, Doom has competition. And if she loses, then her last chance to find the Doctor could be snatched away. Cue an action-packed chase through the streets of London. But has Doom met her match?
The Crowd by Lizzie Hopley
"Follow the crowd", that's what they say, right? In this case, however, devastation, murder and destruction follow this particular Crowd - Doom's next target. But amongst them - an unfamiliar face, with a familiar name. Could this be Doom's salvation?
These four original adventures form part of the multi-platform Doom's Day adventure to celebrate Doctor Who's 60th anniversary and take place between 2000 and 2300 of Doom's Day.
Doctor Who: Doom's Day is available to pre-order as a collector's edition CD box set (+ download for just £29.99) or as a digital download only (for just £22.99), exclusively here.
All the above prices include the special pre-order discount and are subject to change after general release.
Please note that Big Finish is currently operating a digital-first release schedule. The mailout of collector's edition CDs will be delayed, but all purchases of this release unlock a digital copy that can be immediately downloaded or played on the Big Finish app from the release date.