For The Love Of StoriesBig Finish produce fantastic full-cast audio dramas for CD and download.
New Adventures for Bernice Summerfield and the Doctor!
6 March 2014
Bernice Summerfield - the Seventh Doctor's companion who made her debut in the Doctor Who: The New Adventures novels - will return in new audio adventures from Big Finish this year. And this time Benny (Lisa Bowerman) isn't travelling alone - she's joined by the Seventh Doctor (Sylvester McCoy) and Ace (Sophie Aldred).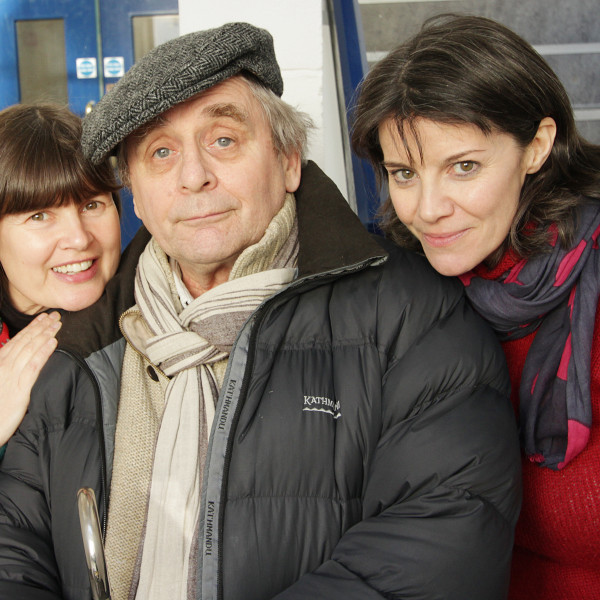 Doctor Who: The New Adventures of Bernice Summerfield sees Benny reunited with the Doctor. He's come looking for her, as he has a very important assignment for everyone's favourite time-hopping archaeologist.
"Benny is one of my favourite companions. The Seventh Doctor, Benny and Ace were a wonderful TARDIS team – and there had to be a pretty big reason to reunite them," explains producer James Goss. "Something's happened, something that's very important to the Doctor, to Benny and Ace. And Benny, who already has plenty on her plate, finds herself having to make some tough choices. If you've ever wondered who Benny is and why people go all misty-eyed at the mention of her, then this box set is the perfect chance to find out."
As well as the brilliant Lisa Bowerman as Benny, director Scott Handcock has assembled an impressive cast, including John Finnemore (Cabin Pressure, Miranda), Matt Gravelle (Broadchurch), Miles Jupp (Rev, Balamory), Colin McFarlane (The Dark Knight, Torchwood and The Voice of The Cube) and Sheila Reid (Doctor Who, Benidorm).
Doctor Who: The New Adventures of Bernice Summerfield will be released in June 2014, although Benny's adventures with the Seventh Doctor don't stop there. October sees Big Finish release a full-cast adaptation of Gareth Roberts' classic Virgin New Adventure, The Highest Science.
For producer Cavan Scott, there was really only one choice when it came to following Big Finish's previous venture into Virgin territory. "When 2012's Love and War proved to be such a success, our attention naturally turned to The Highest Science," Scott reveals. "The original novel was an instant classic, thanks to its surreal mix of temporal disturbances, warmongering commuters and murderous cybernetic tortoises. Jacqueline Rayner has done a wonderful job adapting Gareth's wonderfully insane adventure for audio, taking Benny back to her roots."
Originally published in 1993, Gareth Roberts' debut novel was only Benny's third outing as a companion and introduced the New Adventures' most iconic monsters as the fearsome Chelonians marched on the legendary planet of Sakkrat.
With a cast that includes Sinead Keenan (Doctor Who, Being Human), Daniel Brocklebank (Shakespeare in Love, The Hole), James Baxter (Still Open All Hours) and Tom Bell (Wizard vs Aliens), The Highest Science will be released in December 2014.
Please note: the New Adventures box set will increase in price when released, but The Highest Science won't.