For The Love Of StoriesBig Finish produce fantastic full-cast audio dramas for CD and download.
Old friends join the Seventh Doctor for The Last Day
30 October 2023
The final epic adventure of the Seventh Doctor can now be told, as he's surrounded by his many friends in a new 12-part full-cast audio drama from Big Finish Productions.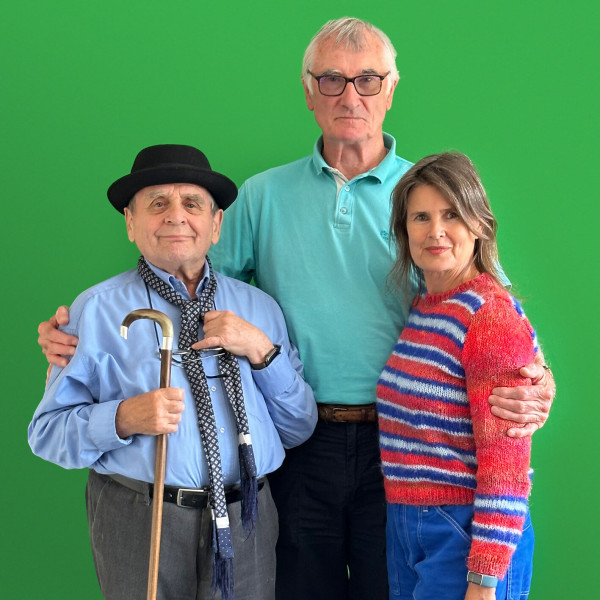 Starting in December 2023, Doctor Who: The Last Day stars Sylvester McCoy and a host of fellow TARDIS travellers in a story that leads into the events of the Doctor's regeneration as seen in the 1996 TV Movie.
Among the many guest stars featuring over this celebratory two-box-set series are television companions Sophie Aldred as Ace and Bonnie Langford as Melanie Bush. Plus, from the worlds of audio, Lisa Bowerman as Professor Bernice Summerfield, Philip Olivier as Thomas Hector "Hex" Schofield, Amy Pemberton as Sally Morgan, Maggie O'Neill as Lysandra Aristedes, Travis Oliver as Chris Cwej, Yasmin Bannerman as Roz Forrester and Chase Masterson as Vienna Salvatori.
But there are also some familiar enemies lurking in the shadows, with Geoffrey Beevers returning as the Master, Dan Starkey as the Sontarans, and – for the first time in 35 years – Edward Peel as Kane, a part he last played on television in Dragonfire, when viewers watched him melt away into nothing...
Doctor Who – The Seventh Doctor Adventures: The Last Day Parts One and Two are available to pre-order together in a bundle for just £41 (collector's edition CD box set + download), or £35 (download only), exclusively here.
There is always injustice to fight. There is always a new danger for the universe. But what if the Doctor found a way to put things right, once and for all? Would it really be so terrible to take a stand? Would the end justify the means? And would his friends agree? The Seventh Doctor's last day is coming…
Producer Emma Haigh said: "Writers Guy Adams and Matt Fitton have created an epic story for the Seventh Doctor – they've brought many of his companions together, along with several nemeses, which lead to a great melting pot of action and adventure.
"We are taken on quite a journey through the worlds of the Seventh Doctor, seeing our companions challenged to their limits and some making the ultimate sacrifice. Buckle up, it's going to be quite a ride!"
Co-writer Matt Fitton added: "The whole story of The Last Day is the natural progression of the Seventh Doctor's journey. As he gets older, he just sees there's so much to fix – there's so much to do, so much danger to fight.
"He has begun to wonder, 'Is there a way to just get everything right, once and for all, so I can rest and sit back? A way to be certain I've done my job?' So, The Last Day is about him trying to reach that position."
Listeners can choose to purchase the two box sets of The Last Day separately. Part One, due for release in December 2023, is available to pre-order for just £19.99 (collector's edition CD box set + download) or £16.99 (download only). Part Two, due for release in June 2024, is available for £22.99 (collector's edition CD box set + download) or £18.99 (download only).
Alternatively, three bundle pre-order purchase options are available:
All the above prices include the special pre-order discount and are subject to change after general release.
Please note that Big Finish is currently operating a digital-first release schedule. The mailout of collector's edition CDs will be delayed, but all purchases of this release unlock a digital copy that can be immediately downloaded or played on the Big Finish app from the release date.