We love StoriesBig Finish produce great full-cast audio drama for CD and download, featuring many popular television fantasy series.
Praise for the Last Adventure
5 September 2015
The Sixth Doctor's regeneration story is available now - check out our round up of reviews.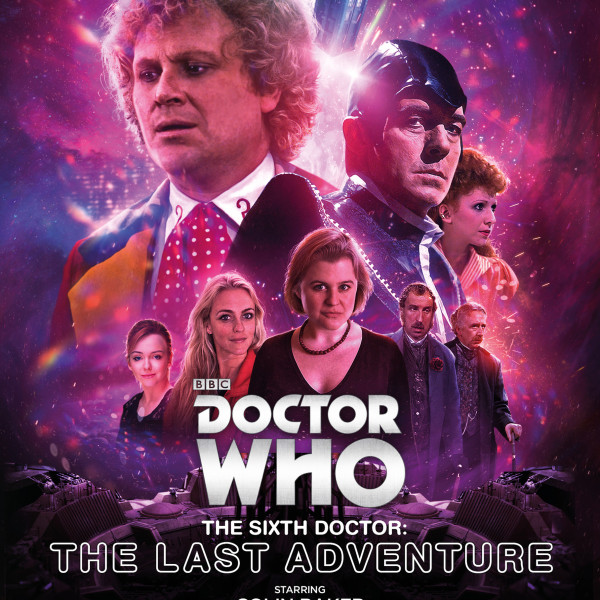 The end has finally come for Colin Baker's Sixth Doctor, in Big Finish latest blockbuster release. Specially presented in a limited edition book set, Doctor Who: The Sixth Doctor – The Last Adventure chronicles the Time Lord's final struggle against the Valeyard (Michael Jayston), his twisted future incarnation. Told across four stories, featuring both new and returning companions, this release is a must have for fans of Ol' Sixie!
Now available to buy and download from the Big Finish website, you can check out some of the critical praise our the new release below:
Funny, sad, scary and thought-provoking with great performances throughout (especially from Colin himself) and consistently solid writing from across the board, The Last Adventure gives the Sixth Doctor the farewell he deserves, and is the fitting paean to the Colin Baker era.
Ryan Pollard, Starburst
The play's final moments give The Sixth Doctor the regeneration that he deserves... Briggs neatly segues into the beginning of Time and the Rani without contradicting anything seen on screen, but adding bucket-loads of pathos and meaning to what was once just Sylvester McCoy in a curly blond wig. The Sixth Doctor is dead! Long live the Sixth Doctor!
Richard Unwin, Blogtor Who
Colin nails it perfectly, he absolutely gives it his all, and has a true Sydney Carton moment – he really does do a far far better thing. It's not the bombastic railing against the dying of the light you might expect, it's more stoic, quieter and more dignified. Colin Baker, I salute you sir.
Ed and Hayley Watkinson, Planet Mondas
This story does more than it needs and the dialogue is witty and razor sharp. The references to a certain cult science film series need to be heard. They are laugh out loud in places. There is a lot for serious fans to enjoy but at no time does the story demand the listener do any more than sit back and enjoy.
Tony Jones, Kasterborous
Starring Colin Baker, Bonnie Langford, India Fisher, Lisa Greenwood, Miranda Raison, Trevor Baxter, Christopher Benjamin and Michael Jayston, Doctor Who: The Sixth Doctor – The Last Adventure is available to buy and download today.
Special extended extras have also now been released for download to all those who have ordered the box set through the Big Finish website. This 100 minute documentary takes an in-depth look behind the making of this story, featuring contributions from the cast, crew and writers.