For The Love Of StoriesBig Finish produce fantastic full-cast audio dramas for CD and download.
The Avengers - Lost Episodes to Complete Season One
11 March 2014
Big Finish Productions has signed an extended licence with STUDIOCANAL to produce full cast audio productions of the entire first season of the classic TV series The Avengers.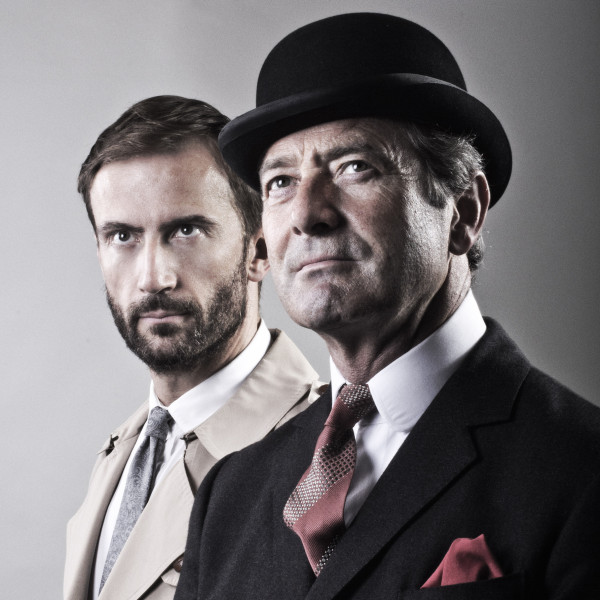 The Avengers first launched in 1961, and starred Ian Hendry as Dr David Keel and Patrick Macnee as the elusive and suave John Steed. Beginning with the murder of Keel's fiancée, and his sworn intent to avenge her death, that first year comprised 26 episodes. Sadly, only two of them exist in their entirety as film prints (Girl on the Trapeze and The Frighteners), while just the first act remains of the opening episode, Hot Snow.
Box set one of The Avengers: The Lost Episodes, starring Anthony Howell as Dr Keel and Julian Wadham as Steed, is available now and has received much acclaim. It comprises the episodes Hot Snow, Brought to Book, Square Root of Evil and One for the Mortuary.
"A minor triumph" – SFX magazine
"If you were ever a fan of the TV series, are interested in the early 1960s or just want a few hours of cracking drama to listen to, this is a must buy." – Starburst magazine
"A great success: Howell and Wadham work very well together as Keel and Steed; the scripts have been brought to life as authentically as possible, the music feels like the scores from 1961… It's reawakened a love for The Avengers – and now I've got 139 other episodes on the way…!" – Sci-Fi Bulletin
In total, seven box sets of The Avengers: The Lost Episodes will now be released at six-monthly intervals until January 2017. All of the 24 missing episodes will now be recreated from surviving scripts and storylines, while both Girl on the Trapeze and The Frighteners will be remade on audio to complete the series.
The director is Ken Bentley, the script editor is John Dorney and the producer is David Richardson. The executive producers are Nicholas Briggs and Jason Haigh-Ellery.
All surviving episodes of The Avengers series 1-6 are available on DVD from STUDIOCANAL.