For The Love Of StoriesBig Finish produce fantastic full-cast audio dramas for CD and download.
26 June 2013
Big Finish Productions is delighted to announce that it has signed a licence with STUDIOCANAL to produce full cast audio productions of 12 lost episodes of the classic TV series The Avengers.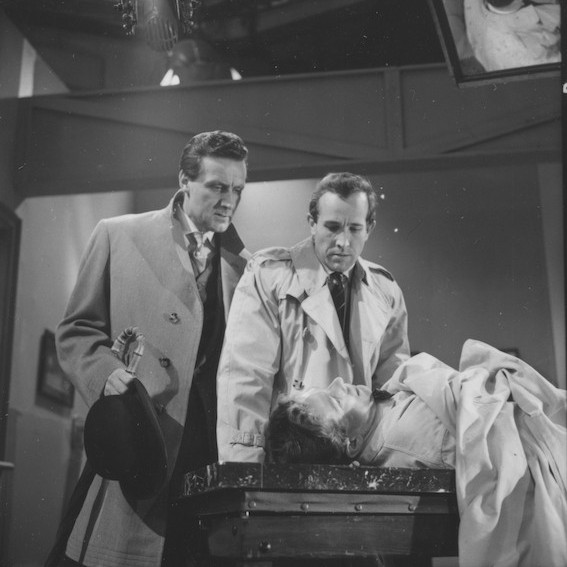 Discover the very beginning of this television classic, as we meet John Steed for the first time! Lost for over fifty years, the missing episodes have been lovingly recreated on audio from the original scripts.
The Avengers first launched in 1961, and starred Ian Hendry as Dr David Keel and Patrick Macnee as the elusive and suave John Steed. Beginning with the murder of Keel's fiancée, and his sworn intent to avenge her death, that first year comprised 26 episodes. Sadly, only two of them exist in their entirety as film prints (Girl on the Trapeze and The Frighteners), while just the first act remains of the opening episode, Hot Snow.
Working from the surviving scripts, Big Finish will be presenting the adaptations in three four-disc box sets. The scripts will be adapted, with minimal changes, by John Dorney, the director is Ken Bentley and the producer is David Richardson. The executive producers are Nicholas Briggs and Jason Haigh-Ellery.
"We are absolutely thrilled to add this wonderful series to our catalogue," says David Richardson, "and we look forward to faithfully recreating those classic lost episodes. We have two brilliant, high-profile actors for the roles of Dr Keel and John Steed – look out for an announcement of the casting once recording begins in July."
"This opportunity confirms the enduring appeal of this classic TV series and the resonance of the SC collection in the context of British Film and Pop culture," says John Rodden, General Manager Home Entertainment at STUDIOCANAL.
Volume 1 of The Avengers: The Lost Episodes will be released in January 2014 (and includes a full recreation of Hot Snow), with Volumes 2 and 3 following in July 2014 and January 2015.
Each person who pre-orders will be entered into a draw to win a copy of The Avengers: Series 1 and 2 on DVD box set, containing the remaining three first series episodes.