We love StoriesBig Finish produce great full-cast audio drama for CD and download, featuring many popular television fantasy series.
The Avengers: Steed and Mrs Peel - Listen to the trailer!
25 February 2016
'Mrs Peel, we're needed!' Listen to the trailer for our colourful new Avengers box-set!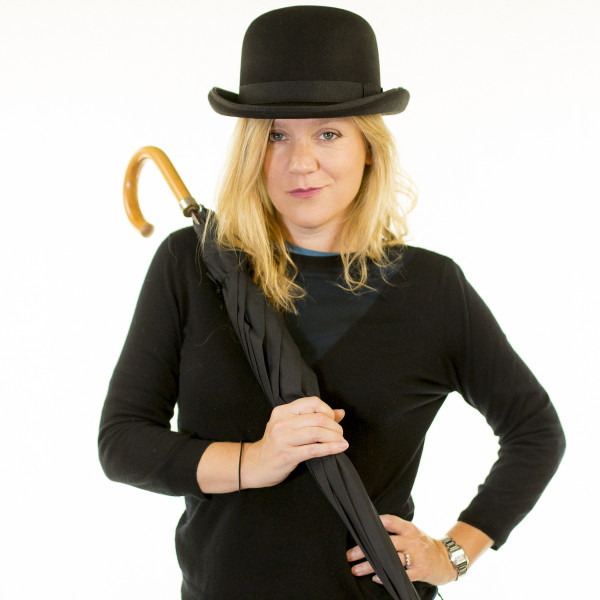 Originally portrayed on television by Patrick Macnee and Diana Rigg, John Steed and Mrs Emma Peel leap back into action in The Avengers – Steed And Mrs Peel: The Comic Strip Adaptations Volume 1. This new box-set collects four new stories, adapted from the classic comic strips which appeared in Diana magazine between 1966 and 1967. Listen to the trailer below:
Reprising the role of Steed from Big Finish's The Avengers – The Lost Episodes series, Julian Wadham dons his bowler hat in the company of Olivia Poulet as Mrs. Emma Peel. Together, they'll face off against rampaging vikings, a fashion disaster, a murder mystery in a familiar castle and the cruel schemes of 'the Miser'.
'I'm absolutely thrilled with the way these episodes are sounding,' says producer David Richardson. 'We set out to recreate the colour era of Steed and Mrs Peel, and bring all those warmth, wit and panache to audio - and listening to the edits has brought a big, beaming smile to my face. Julian, as ever, is magnificent, and Olivia is glorious as our audio Mrs Peel.'
The box-set contains four freshly adapted adventures for the iconic pair:
1. Return to Castle De'ath adapted by Simon Barnard and Paul Morris
Steed is left hanging, Emma pays the piper.
Steed and Peel return to the scene of an earlier adventure to find it much changed. Now a ski-resort, Castle De'ath is playing host to many new visitors - including a wealthy Prince targeted by assassins.
Assigned as bodyguards, the Avengers have to keep the Prince alive and discover which of the Castle's guests are behind the murderous plot - before they succumb to it themselves.
2. The Miser adapted by Simon Barnard and Paul Morris
Steed has a nasty scare, Emma has a pressing engagement,
When the phrase 'sleeper train' takes on a very literal meaning, Steed and Peel witness the first action of The Miser, a terrifying extortionist.
The race is on to stop his ambitious scheme - but in this case, appearances can be deceptive.
3. The Golden Dresses adapted by Paul Magrs
Emma hits the heights of fashion, Steed plumbs the very depths.
The ladies of society can't get enough of Madame Zingara's Golden Dresses. Especially now their husbands have gone missing.
Steed and Peel look into the world of haute couture to discover the dark secret of this latest craze. Can they pull it off with style?
4. The Norse Code adapted by John Dorney
Steed has the horns of a dilemma, Emma milks her moment.
An agent has gone missing whilst holidaying in the Norfolk Broads. With an American nuclear bomb being stored in the region, Steed and Peel can't take any risks.
But the last thing they expect to find on their boating trip is a Norse longboat. What are Vikings doing in East Anglia?
Featuring an all-star cast, including Julian Wadham, Olivia Poulet, Jacqueline Pearce, Sheila Reid, Graham Seed and Phillip Pope, The Avengers - Steed and Mrs Peel: The Comic Strip Adaptations Volume 1 is available to pre-order today from the Big Finish website.
The box set features an authentic recreation of Laurie Johnson's theme by Alistair Lock.
'We are already underway on the second box set - one script' teases David, 'The Secret Six by John Dorney is finished and we're all set to record that at the start of March. Meanwhile Matt Fitton, Simon Barnard & Paul Morris and Nicholas Briggs are busy writing the rest!'
Volume 2 of the Comic Strip Adaptations will be released in November, as will a graphic novel collection of the original comic strips. All three Steed and Mrs Peel releases can be pre-ordered together as part of a special bundle.
Five volumes of The Avengers – The Lost Episodes are also available to buy and download today – with Anthony Howell as Dr. David Keel, adapting stories from the first series of the television programme which have since been lost. Volume 6 and Volume 7 are available to pre-order now.