We love StoriesBig Finish produce great full-cast audio drama for CD and download, featuring many popular television fantasy series.
The Confessions of Dorian Gray Episode 2 Released
3 November 2012
Out now is the second release in the download-only Confessions of Dorian Gray series, The Houses in Between.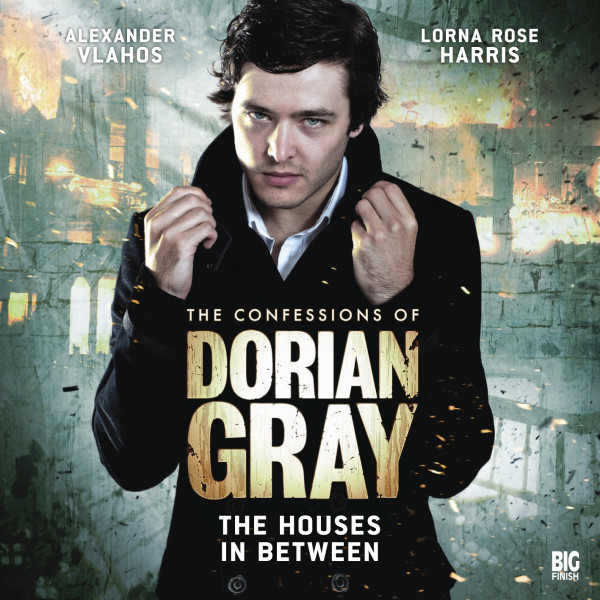 London, 1940. As German bombs begin to fall, Dorian's past starts catching up with him. Something is gathering in the rubble-strewn streets of the capital: something dark, malevolent and all too familiar. Something with a score to settle...
Based on Oscar Wilde's famous novel The Picture of Dorian Gray and positing a world in which Dorian Gray was all too real and knew Wilde, The Confessions of Dorian Gray stars Merlin's Mordred, Alexander Vlahos, as the titular immortal. Second episode The Houses in Between is available to purchase now, and episode three will be released next week.
The first episode, This World Our Hell, has been extremely well received and highly praised by listeners; here are just a few of the comments received so far:
SFX: 'Big Finish were one of the first companies making SF&F audio, and their experience shows. Confessions is well acted and well written. Wilde in particular is well portrayed - by which we mean he's not trediously revealed to be a vampire-hunting superhero. And the story is unsettling without being overblown.'
Felicia Barker @Eiphel: 'Dorian Gray's good as I could have hoped. Great awareness of original novel - not pulpy like it could've been but genuine depth.'
Arya Aryed @AryaDarkowl: 'Purchased the episodes of The Confessions of Dorian Gray from @bigfinish with @vlavla. The first one, This World Our Hell is brilliant!'
Michael Chappell @TheGenetrash 'Listening to The Confessions of Dorian Gray. My first taste your non-Doctor Who catalogue. It certainly won't be my last.'
RTPProductions @RTPProductions: 'I absolutely love it! Really clever: @vlavla is such a talented actor. Sounded amazing and I can't wait for the rest! :D'
Will Brooks @willbrooks1989 'Loved Dorian Gray - everything I was hoping for! Roll on episode two!'
Lela Sandstrom @LelaSandstrom 'Just listened to the new Dorian Gray audio from @bigfinish with @vlavla. Everyone who worked on that is made of brilliance. Thank you!'
Bellis on Gallifrey Base: 'I liked this an awful lot, exactly the kind of thing I enjoy! Excellent acting, very atmospheric and really quite creepy in places - nice use of narration and other actors, too. I'd definitely recommend people give it a go.'
Gallifrey Base reviewer: 'I loved this. This concept could easily have gone pulpy and daft. The League of Extraordinary Gentlemen springs to mind. That might well have been a good fun series in itself. But instead Llewellyn and Handcock have produced something with a genuine feel for and understanding of the source material, which is nonetheless fresh and original. There's a perfect mix of the faithful and the innovative. Confessions evokes the lyrical dialogue and the wry-macabre outlook of Wilde's writing, but furthers it and finds something new. The key tool in that is taking a modern outlook on the story, from which standpoint the tales can be seen in retrospective. A perfect marriage of the innovative and the nostalgic.'
Starburst: 'This World Our Hell can only be described as a poised and elegant audiobook, the atmosphere of which is heavy, with an emphatic order of moreish and spirited Portrait action. Unlike the London Daily Chronicle's view of the original, with this play there's an awful lot to be enthusiastic about. With another five to come, Big Finish should have another great success on their hands. I genuinely hope there's a shedload more such series on the way.'
Note: The Confessions of Dorian Gray contains adult material and is not suitable for younger listeners.