For The Love Of StoriesBig Finish produce fantastic full-cast audio dramas for CD and download.
The Sixth Doctor's purity test
28 June 2023
A chilling timey-wimey story arc concludes in the forthcoming Sixth Doctor Adventures: Purity Unbound box set, due for release in August 2023 from Big Finish Productions.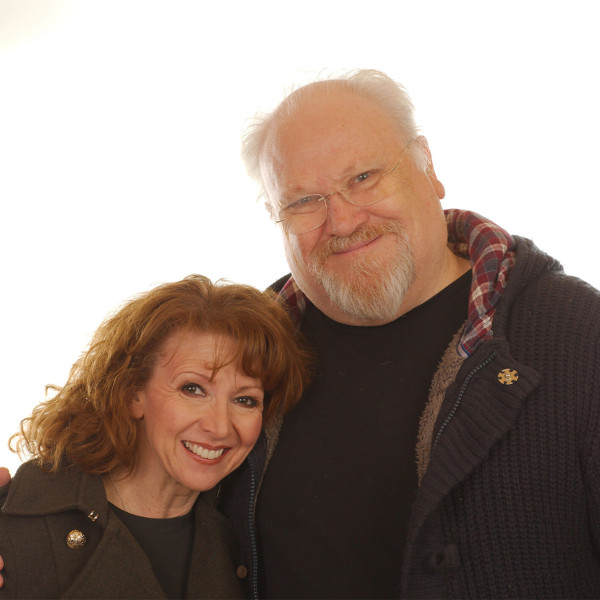 In 2022's Water Worlds, the Sixth Doctor (Colin Baker) and Mel (Bonnie Langford) made a new friend, Hebe Harrison (Ruth Madeley) and began an exciting series of adventures in time and space.
Now it seems like the travels must end as the TARDIS team find themselves in a twisted timeline, with no obvious route of escape, and entirely at the mercy of Purity (Imogen Stubbs).
The Doctor, Mel and Hebe are reunited – but Purity's temporal meddling has altered history as they know it. To make matters worse, whatever is left of the being once known as Patricia McBride is still intent on fulfilling her grand design for humanity...
Doctor Who – The Sixth Doctor Adventures: Purity Unbound is now available to pre-order as a collector's edition 3-disc CD box set (for just £19.99) or download only (for just £16.99), exclusively here.
The three concluding stories in the box set are as follows:
Girl in a Bubble by Jacqueline Rayner
The TARDIS arrives in Hebe's flat but it's not how the Doctor and Mel remember it – and neither is Hebe! In Purity's new timeline, Hebe Harrison lives in a grand penthouse with armed guards and a live-in factotum – Ron! – and if she ever leaves her sanctuary... the world will end.
Are these strangers the ones who have been sending her messages? And can this reality be undone without losing Hebe forever?
The Corruptions by Mark Wright
Melanie Bush is a popular part of the Pease Pottage village community, and her best friend Hebe runs the local café where Elise the florist often drops by. Elsewhere, the Doctor is trapped in a nightmarish realm – Pease Pottage Services – unable to cross the boundary of the motorway where shadowy creatures drift amid the traffic.
Purity is watching, and if the Doctor attempts to rescue his friends... they will cease to exist.
The Wrong Side of History by Robert Valentine
Mel, Hebe and Elise find themselves inside a plastic bubble-city in a distant future of humanity where robotic 'Purifiers' police the sickly populace. Purity rules this antiseptic nightmare from her high tower, and with the Doctor as her unwilling new helper, she can finally make everything... perfect.
Guest stars in this box set include Cherylee Houston MBE (Coronation Street), Kacey Ainsworth (EastEnders), Jake Wardle (Twin Peaks), Patricia England (First of the Summer Wine) and Toby Hadoke (Coronation Street).
Script Editor Robert Valentine said: "Purity Unbound sees the Doctor and Mel finally reunited with Hebe after she was erased from history, but the entire course of time is in deadly peril and we're racing towards a reckoning.
"People have reacted really positively to the series so far. The Purity saga is a tragedy in many ways, charting the fall of Patricia, a woman who unexpectedly obtained the means to act on her deep-seated prejudices. There are some villains you'll never meet in real life but I think we all know people like Patricia, and that's what makes her terrifying."
Producer Jacqueline Rayner added: "I'm so happy about the people who are enjoying it, for those who've found a home in it, who've felt seen by it, who've felt validated by it. For their reactions, I am over the moon. I can turn to our little team and say, 'We did good'. It's made the hard work so completely worthwhile.
"I'm also loving the positivity towards the team of Colin, Bonnie and Ruth. Separately, they're three extraordinary actors, but putting them together adds a little extra cherry of brilliance on top. That's not something you can plan or write in, it's a mixture of luck and magic."
Big Finish listeners can save money by purchasing this box set as part of the 14-release Classic Doctors Bundle for £274 (collector's edition CD box set + download) or £237 (download only). A 12-release bundle is also available from £198.
Both 2023 releases in The Sixth Doctor Adventures range can be purchased together for just £38 (collector's edition CD box set + download) or £33 (download only).
All the above prices include the special pre-order discount and are subject to change after general release.
Please note that Big Finish is currently operating a digital-first release schedule. The mail-out of collector's edition CDs may be delayed due to factors beyond our control, but all purchases of this release unlock a digital copy that can be immediately downloaded or played on the Big Finish app from the release date.