For The Love Of StoriesBig Finish produce fantastic full-cast audio dramas for CD and download.
The Survivors are on a Crusade
19 April 2022
Venture to the Grange with a thrilling new Survivors audiobook, based on the cult classic Terry Nation BBC TV series, due for release in May 2022 by Big Finish Productions.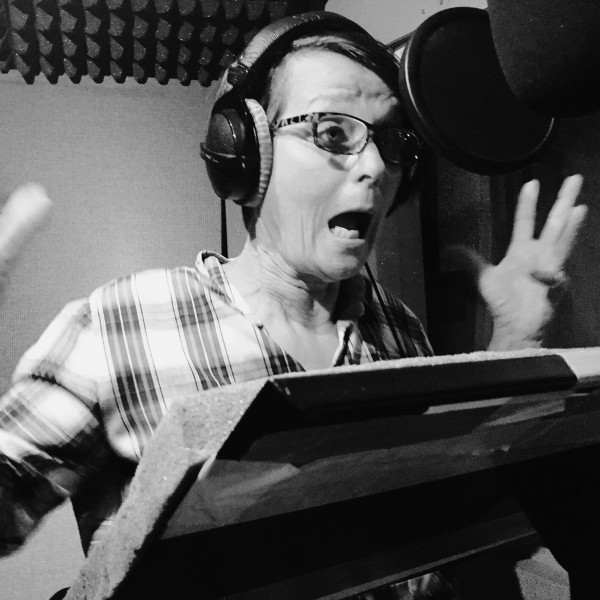 Carolyn Seymour, famed for playing Survivors heroine Abby Grant on TV and audio since 1975, narrates this eerie post-apocalyptic tale following a community of survivors of a global plague.
This five-hour epic picks up after the intense TV episode, Law and Order, in which a wrongful execution transpired. The survivors are still reeling when a group of religious fanatics arrive, triggering a clash between perceived sinners and would-be saints.
Survivors: Crusade, written by Doris V Sutherland, is now available to pre-order as a digital download for just £9.99, exclusively here.
The survivors are usually prepared to welcome strangers into their community. But when members of a dangerous sect turn up in a double-decker bus on a crusade, a tense power struggle with a cunning new opponent result in murder and betrayal.
Will Abby be forced to leave her friends and everything they have built in their community? Or can the residents of the Grange discover the importance of their own faith in each other?
NOTE: Survivors contains adult material and is not suitable for younger listeners.
Producer Peter Anghelides said: "Writer Doris V Sutherland is no stranger to Big Finish, and regular listeners will know her work from our Doctor Who, Bernice Summerfield, and Omega Factor ranges. So, I am delighted that she has written for Survivors, with this audiobook script that brings new danger right into the heart of the Grange."
Doris V Sutherland added: "It was a true pleasure to write a new story for Abby, Greg, Jenny and the other characters from Survivors, and I'm particularly honoured to have Carolyn Seymour — Abby herself — reading Crusade. The fact that I was given the opportunity at all shows that Terry Nation's series still holds appeal for viewers (and listeners) nearly 45 years since it ended. My main hope is that I was able to recapture the feel of Survivors and stay true to the characters, while also telling a new story with a new set of challenges for this post-apocalyptic world."
Praise for Survivors: Ghosts and Demons:
"Ghosts and Demons is an excellent Survivors story, full-bloodied and not for the faint of heart."
Indie Mac User

"Another strong entry in one of Big Finish's strongest lines."
SciFi Bulletin

"Future Survivors audiobooks of this calibre would be eagerly anticipated."
Survivors Mad Dog
Survivors: Crusade is now available to pre-order as a digital download for just £9.99, exclusively from the Big Finish website.