For The Love Of StoriesBig Finish produce fantastic full-cast audio dramas for CD and download.
Thirteenth Doctor Special Offers Week 3
21 October 2018
Now that Doctor Who is back on our screens, all of us at Big Finish couldn't be more delighted. To celebrate, each week we're taking you through one of the Doctor's past lives, up until Thirteen, with some very special offers...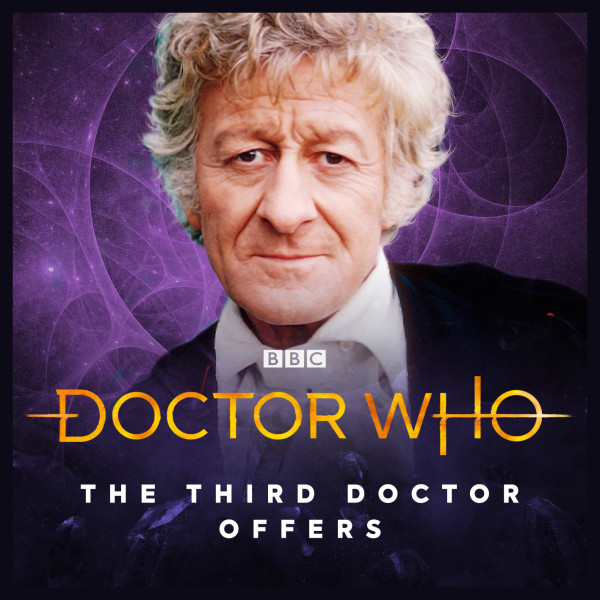 To coincide with the new series of Doctor Who on television, some of our Doctor collections will be on special offer throughout the whole TV season and other specific releases will be available each week. But please note, each week the offer prices will 'regenerate' so don't miss out on the bargains when you see them!
You can pick up Destiny of the Doctor – The Complete Adventure, The Light at the End (Big Finish's celebratory 50th anniversary Doctor Who release) and Classic Doctors New Monsters Volumes 1 and 2 all on special offer.
Any and all of these releases are the PERFECT place to start if you've not heard Doctor Who on audio before!
Head to page https://www.bigfinish.com/offers/v/regenerate and use access code DOCTOR13 to get these special offers.
For week three of the new TV series with the Thirteenth Doctor, we explore stories from the era of the colourful Third Doctor, originally played by the late Jon Pertwee.
In our Big Finish productions, Tim Treloar currently voices the Third Doctor in a pitch perfect performance of Jon Pertwee's iconic portrayal of the role.
This week, you can get the first three volumes in The Third Doctor Adventures all on special offer. With his companion Jo Grant (played by Katy Manning), Mike Yates returning in Volume One, and the Third Doctor facing the Daleks once more in Volume Three, these exciting volumes are just what you need to return to 1970s Doctor Who.
"It's been so rewarding to see how Doctor Who fans have embraced these new Third Doctor stories," says producer David Richardson. "We knew Tim's performance (and it is a performance, not a mere impersonation) as the Third Doctor was extraordinary – and it's clear that listeners feel the same way too."
Also on special offer is the Lost Story, The Mega. The Lost Stories are stories and scripts from the time of original recording that never made it to the television screens… until they were made by Big Finish! The Mega is currently available at a special offer price of £6.80 on CD or £6 on download.
When an assassination follows the first demonstration of a deadly new weapon, it appears that an alien race has fired the opening salvo in a new war – a war… for peace.
But is that truly their intent? The Doctor is unsure. The answer lies deep in the heart of a distant country. A place where a man might be a hero or a traitor. Where a man has to face the menace… of the Mega.
There is also Companion Chronicle The Scorchies on special offer. Read by Katy Manning and starring Melvyn Hayes as all the Scorchies, it's a Third Doctor story that must be heard to be believed – you'll be singing along in no time…
Don't forget to ask other listeners on social media for their recommendations of the best stories to start with.
And for fans of the Third Doctor, make sure you read the news tomorrow!