We love StoriesBig Finish produce great full-cast audio drama for CD and download, featuring many popular television fantasy series.
3 January 2016
Catch up on all the news you may have missed this week from the worlds of Big Finish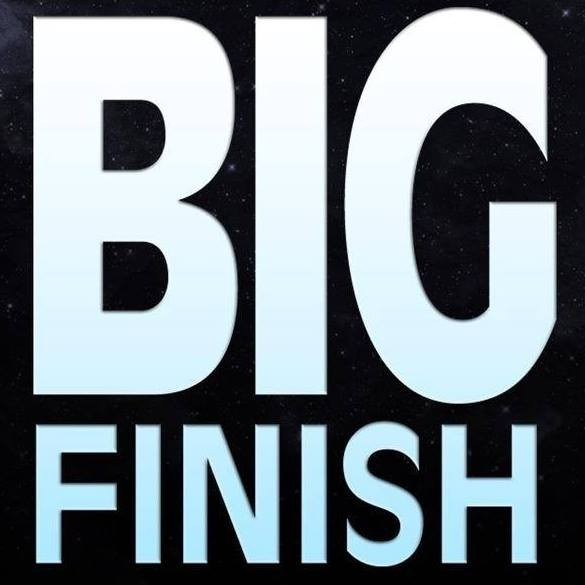 This week the Big Finish team have been enjoying a well-deserved rest – but we've still found time to release a few new titles.
Pathfinder Legends – Mummy's Mask: Shifting Sands is now available to buy and download. The third part of our new series based on the Paizo's wonderful role-playing game, this new release sees our heroes Valeros (Stewart Alexander), Ezren (Trevor Littledale), Harsk (Ian Brooker) and Merisiel (Kerry Skinner) pursued by an evil cult. Check out more details on the range page here.
We've also announced that as Doctor Who – The War Doctor 1: Only the Monstrous will be exclusively available from the Big Finish website through to the end of February, we're keeping the pre-order prices for both the CD and downloads of this story in effect until then!
You can pick up this blockbuster start to John Hurt's time at Big Finish today, or save money on the entire Time War saga with our special bundle.
More savings on the worlds of Doctor Who can be found with this months Listeners title. Doctor Who – The Fourth Doctor Adventures: The Renaissance Man can be downloaded throughout all of this month for just £2.99 – featuring Tom Baker, Louise Jameson and Ian McNeice.
The title has been chosen to celebrate the upcoming release of Doctor Who: The Churchill Years Volume 1 – featuring Ian's return to the role of Britain's greatest Prime Minister, in new stories featuring the Ninth, Tenth and Eleventh Doctors. Also appearing are Christmas companions Kazran Sardick (Danny Horn) and Lily Arwell (Holly Earl). Listen to the trailer below!
Before that though, we have the eagerly awaited release of The Prisoner: Volume 1 on January 6th. Written and directed by Big Finish Executive Producer Nicholas Briggs, the series stars Mark Elstob as Number Six, a former spy imprisoned in the mysterious 'Village', in a role made famous by original series star Patrick McGoohan. Just before Christmas we released a free opening extract from the release, but to countdown to the new release, we've unveiled three new behind-the-scenes videos from the making of the production – and you can watch them all below:
And for another free treat - in celebration of the newly announced The Confessions of Dorian Gray: Series 5, we've released the special download interview The Confessions of Alexander Vlahos, an indepth conversation between series star Alexander Vlahos and range producer Scott Handcock.
Finally, our special selection of Big Finishmas Offers are still running through to January 5th. Today there's still a chance to download both Blake's 7: Fractures and Doctor Who - The Lost Stories: The Mega for just £2.99 each. Another new offer will debut tomorrow!
And don't forget – throughout the entire 12 Days of Big Finishmas, we're offering our money saving Doctor Who Super Subscription – 42 titles from just £325, including release extending all the way to 2020! Click here for more information.
That's all for this week – but join us soon as we head back to the Big Finish office! We'll be unveiling the last of our Big Finishmas offers, bringing you the long-awaited release of The Prisoner: Volume 1 – and may be even spilling a few details on the Doctor's Main Range adventures in 2016...