For The Love Of StoriesBig Finish produce fantastic full-cast audio dramas for CD and download.
Three More Doctor Who Interludes!
19 January 2023
Bonus audiobook downloads narrated by Doctor Who stars will join brand-new box sets in the Fifth, Sixth, and Seventh Doctor ranges from Big Finish Productions in 2023.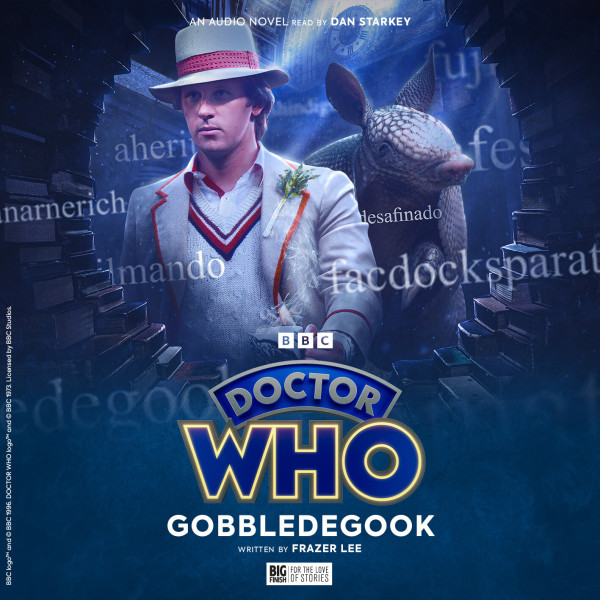 Interludes are hour-long audiobook adventures with special music and effects, bundled exclusively as download extras with selected new Doctor Who box sets.
Big Finish listeners who purchase any of the first 2023 releases in the Fifth, Sixth and Seventh Doctor ranges will receive an interlude bonus download with each box set.
Each box set is now available to pre-order for just £19.99 (collector's edition CD box set + download) or £16.99 (download only) per title.
Gobbledegook, written by Big Finish newcomer Frazer Lee and performed by Dan Starkey, is the first of three interludes and is set to join The Fifth Doctor Adventures: Conflicts of Interest in April 2023.
Frazer Lee said: "It was so exciting and such an honour to write this Interlude. Anyone who knows me will know that this is a dream come true and a gift from the Universe. If you could tell the starstruck kid who watched Tom Baker regenerate into Peter Davison that he'd someday write a Doctor Who adventure I doubt he'd believe it!
"Writing within parameters set by John Dorney's brilliant script for Friendly Fire was a fun challenge and I'd like to thank him for trusting me with his wonderful character, Velar. I hope you enjoy listening to my Gobbledegook as much as I enjoyed writing it!"
Written by Paul Magrs and narrated by Toby Hadoke, The Tale of the Multi-Coloured Coat will accompany The Sixth Doctor Adventures: Purity Unleashed, which is due for release in May 2023.
Paul Magrs said: "I was so pleased to be asked to create another story for this fantastic team of characters. I wanted to write something whimsical and macabre, set in one of my favourite places in the world. And I wanted to contribute something new to the legend of the Doctor by providing what might be the reason for that outrageous coat of his."
The final interlude, Frozen Worlds written by Katharine Armitage and performed by Sophie Aldred, is due to join The Seventh Doctor Adventures: Title TBA in June 2023.
Katharine Armitage said: "Getting to write Frozen Worlds was such a joy. It was a proper blank page which I could fill with anything I wanted and any strange idea from the corner of my mind, just as long as there was a story to tell.
"Writing from Ace's perspective was wonderful. I felt like I was living inside the head of one of my favourite characters of all time and just writing down what she saw and thought along the way. I hope I've done her, and her professor, justice."
The Interludes will be available as downloads only to Big Finish listeners who purchase the first box set releases from the Fifth, Sixth and Seventh Doctor ranges in 2023.
Each box set is now available to pre-order for just £19.99 (collector's edition CD box set + download) or £16.99 (download only) per title.
Big Finish listeners can save money by pre-ordering all three box sets as part of a 12-release Classic Doctors bundle for just £228 (collector's edition CD box set + download) or £198 (download only). A 14-release bundle is also available from just £237.
Big Finish is currently operating a digital-first release schedule. The mail-out of collector's edition CDs may be delayed due to factors beyond our control, but all purchases of this release unlock a digital copy that can be immediately downloaded or played on the Big Finish app from the release date.