For The Love Of StoriesBig Finish produce fantastic full-cast audio dramas for CD and download.
13 January 2017
Today we have some very special news relating to one of our upcoming Torchwood stories...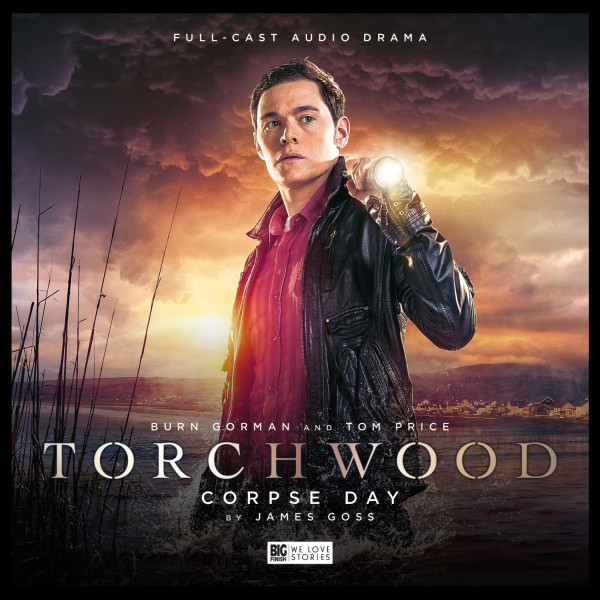 Burn Gorman returns as Owen Harper in May's Torchwood release - Corpse Day.
"WE'VE GOT BURN!!! It's so exciting," says producer James Goss. "We've been trying to get Burn Gorman since we started. We've been hunting him across the globe, from Man In The High Castle to And Then There Were None, and we kept getting so close - and then he vanished into the depths of Hungary to make a film for months - but as soon as the project wrapped he was raring to go"
"Watching him recreate Torchwood's sour zombie doctor was amazing - it was impossible to think that this was the same man who'd had us all giggling moments before. It was one of the most delightful days we've had on Torchwood - we put him together with Tom Price and just left them to it. Owen Harper is back from the dead, and he's deader than ever. If you've never tried a Torchwood, I beg you to try Corpse Day. It's pretty much everything."
Glynn Lewis is just putting up a spice rack when there's a knock at the door. A knock that will bring a brutal end to his perfect family.
PC Andy is very excited. It's Corpse Day – the day when the local constabulary get help on dead cases from Torchwood. This year, he's volunteered to act as liaison, and he knows he's going to have a brilliant time.
For Dr Owen Harper, today's just like any other. There'll be bloodshed, screaming and murder. At the end of it all, he doesn't care. After all, life's just for the living, and he's long dead.
Torchwood - Corpse Day is released in May on Download and CD priced at £7.99 and £9.99 respectively. The next run of six titles from March to August can be Subscribed to at present for just £40 for Download and £45 for CD, going up by £5 on either format from April.
Check out all of our Torchwood titles from the monthly-range tales to multi-disc box sets, and watch this space for more news on 2017 releases.