We love StoriesBig Finish produce great full-cast audio drama for CD and download, featuring many popular television fantasy series.
Torchwood: Broken - Coming in July
9 April 2016
This summer, John Barrowman and Gareth David-Lloyd are together again in the penultimate instalment of Torchwood: Series 2.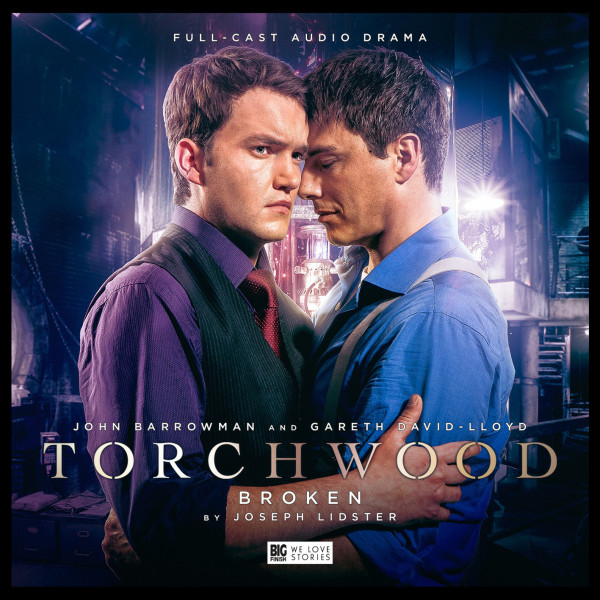 Based on the beloved Doctor Who spin-off series created by Russell T Davies, Big Finish's range of Torchwood audios continue the legacy of Earth's greatest defenders, with new stories set in and around the original TV show.
The penultimate instalment of Torchwood: Series 2, Torchwood: Broken by Joseph Lidster delves into the life of loyal Torchwood administrator Ianto Jones (Gareth David-Lloyd). Taking place soon after the terrible events of Cyberwoman, the new story delves into Ianto's complicated relationship with team leader Captain Jack Harkness (John Barrowman).
'Joe Lidster came up the with idea,' says producer James Goss. 'He'd spotted that something interesting happens midway through Series 1 of Torchwood on television, and he really wanted to investigate it. I'm afraid to say I just went, 'Yes, yes yes. But John and Gareth together? Imagine how happy the fans will be!' Both the actors fell on the script, and director Scott Handcock's got some great performances out of it.'
Whenever Ianto Jones has a tough day at work, he has somewhere he can hide. And, for Ianto Jones, it's always a tough day at work.
His girlfriend is dead, his colleagues don't trust him, and his boss... his boss is something else. With no friends in the world, and his life in danger every day, is it any wonder that at night, Ianto Jones goes to the pub?
Ianto's local becomes somewhere where he feels safe. Safe from his demons, safe from his life, safe from Torchwood. Until one evening, Captain Jack Harkness walks into a bar....
Starring John Barrowman, Gareth David-Lloyd, Melanie Walters, Eiry Thomas and Ross Ford, Torchwood: Broken can be pre-ordered today, either individually or as part of a Torchwood Series 2 subscription. CD orders also include access to a digital copy upon release.
Torchwood: Series 2 will conclude in August. More details will be coming soon.