For The Love Of StoriesBig Finish produce fantastic full-cast audio dramas for CD and download.
UNIT: Silenced - Coming November 2016
24 April 2016
This Autumn, Kate Stewart and the UNIT team face a forgotten invasion. The Eleventh Doctor's arch-enemies have returned; and Silence Will Rise...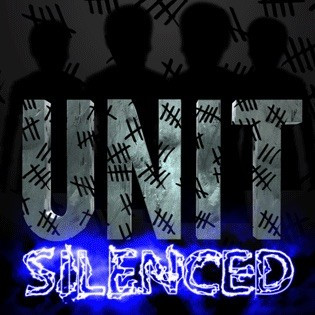 Created by Doctor Who Executive Producer Steven Moffat, the Silence are some of the most popular and iconic monsters to have been introduced in the New Series of Doctor Who. A breakaway religious group from the far future, these alien parasites possess the horrifying ability to induce amnesia in anyone who sees them – allowing them to control humanity from behind-the-scenes.
The Eleventh Doctor managed to defeat the creatures in their debut story The Impossible Astronaut/Day of the Moon; but UNIT: Silenced will see them break through the Time Lord's trap, leaving Earth defenceless.
The world's fate is once again in the hands of Kate Stewart (Jemma Redgrave) and her team. But how can UNIT fight an enemy that no one knows is there?
Written by Matt Fitton and John Dorney, UNIT: Silenced is available to pre-order today for just £20, exclusively from the Big Finish website. It will be released through other retailers from January 31st 2017.
Opening box-set UNIT: Extinction is available now, featuring the Nestene Consciousness and their Auton footsoldiers. UNIT: Shutdown will be released in June 2016, starring Alice Krige as the scheming Felicity Lyme. A fourth box-set will be released in May 2017. You can pre-order all four box-sets as part of a special bundle.
More audio adventures from the New Series of Doctor Who can be found on our range page here. Recent releases include the return of John Hurt in Doctor Who: The War Doctor, Alex Kingston's time travelling archaeologist in The Diary of River Song, Ian McNeice as Winston Churchill in Doctor Who: The Churchill Years and Dan Starkey as Strax the Sontaran in Jago & Litefoot & Strax.
And coming on Monday May 16th 2016, David Tennant and Catherine Tate return to the TARDIS as the Tenth Doctor and Donna Noble in Doctor Who: The Tenth Doctor Adventures; three new stories available individually or as part of our limited-edition box-set. Click here for more details.