For The Love Of StoriesBig Finish produce fantastic full-cast audio dramas for CD and download.
Vicki is back in the TARDIS
20 October 2023
A familiar voice returns to Doctor Who in the forthcoming six-part full-cast audio adventure, Fugitive of the Daleks, due for release in January 2024 from Big Finish Productions.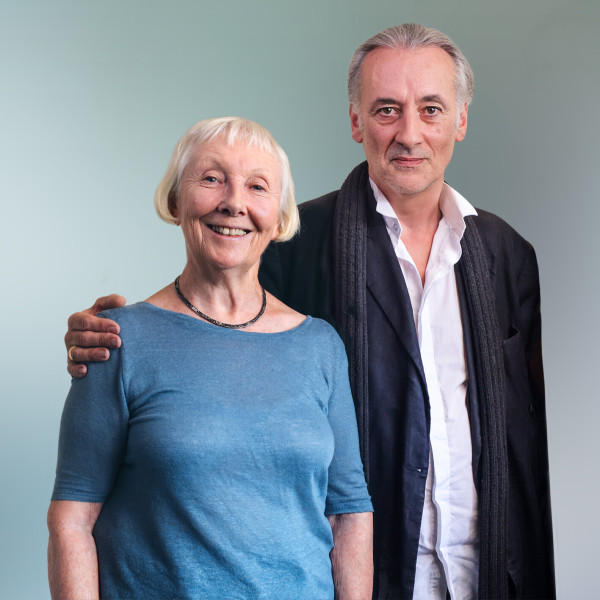 Much loved Doctor Who actor Maureen O'Brien steps back on board the TARDIS alongside the First Doctor (played by the acclaimed Stephen Noonan) in a brand-new First Doctor Adventures audio drama by veteran Big Finish writer Jonathan Morris.
As many Doctor Who fans will know, Vicki (played by Maureen O'Brien) departed the TV series back in the 1965 story, The Myth Makers. Maureen has since featured many times in various Big Finish productions over the years, brilliantly recreating the vibrant, youthful energy of Vicki, a companion the Doctor and friends rescued from a crashed spaceship in The Rescue (1965).
But in Fugitive of the Daleks, things are a little different.
"Up to now, I've always played Vicki at the age of 15, which was the age she was when she first met the Doctor, so to be playing Vicki as the age I am now is very refreshing," said Maureen.
Doctor Who – The First Doctor Adventures: Fugitive of the Daleks is now available to pre-order for just £22.99 (collector's edition CD box set + download) £18.99 (download only), exclusively here.
Director and script editor Nicholas Briggs, who also voices the Daleks in this box set, explained: "Listeners may remember that at the end of our last First Doctor story, The Incherton Incident, the Doctor suddenly disappeared. And this has some bearing on how he now finds himself travelling with an older version of Vicki."
This is, of course, Maureen's first encounter with Big Finish's recast First Doctor, Stephen Noonan. "Oh, he's fantastic," she enthused. "We're fellow Liverpudlians, so we have a lot in common. He is doing an extraordinary job as William Hartnell's Doctor. It's an incredible challenge but he's incredibly meticulous and he is getting it right. He's got the rhythm of William Hartnell, which I think is always the most important thing about how someone speaks. It's really a fantastic portrayal."
Fugitive of the Daleks takes the TARDIS team on a whirlwind tour of space and time, plunging them into many life-threatening situations, with the Doctor's arch enemies never far away.
"There's a lot for the older Vicki to cope with," added Nicholas Briggs. "But she embraces every challenge with gusto. This is an exciting and emotional journey for her as she plunges back into the fray with renewed vigour!"
Big Finish listeners can purchase Fugitive of the Daleks along with 2024's Second Doctor Adventures box set (title TBC) together in a bundle for just £44 (collector's edition CD box set + download) £36 (download only).
Fugitive of the Daleks is also available to purchase as part of a 12-release 2024 Classic Doctor bundle for just £240 (collector's edition CD + download) or £204 (download only). A 15-release bundle is also available to purchase for just £294 (collector's edition CD + download) or £252 (download only).
All the above prices include the special pre-order discount and are subject to change after general release.
Big Finish is currently operating a digital-first release schedule. The mail-out of collector's edition CDs may be delayed due to factors beyond our control, but all purchases of this release unlock a digital copy that can be immediately downloaded or played on the Big Finish app from the release date.