For The Love Of StoriesBig Finish produce fantastic full-cast audio dramas for CD and download.
Why We Are So Proud of Survivors
26 May 2014
June sees the release of Survivors - Series 1, our new audio productions set in a world devastated by plague.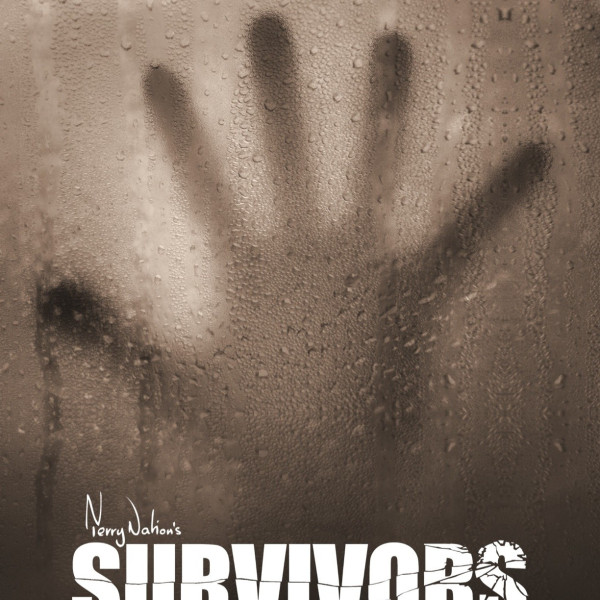 Survivors tells new stories of the classic 1970s Terry Nation series, and stars some of the original cast including Ian McCulloch (Greg), Lucy Fleming (Jenny) and Carolyn Seymour (Abby).
Here is why we are so proud of it:
David Richardson, producer:
We never undertake these audio productions of classic TV series lightly. We are telling new stories for something that we love, and it's a huge responsibility. I felt that with Survivors that we had superb scripts and a terrific cast. What I found most flattering was the fact that Ian McCulloch, at several times during recording, said he felt our episodes were the equel of the very best Terry Nation scripts. That meant a great deal.
Ken Bentley, director:
Compared to most of the plays I've directed for Big Finish, Survivors is straighter, darker, and more truthful. The emotional ground we cover is much broader, and without borders. It's been fascinating to read the scripts, to see how the writers respond to this new storytelling world. It's been a privilege to work with the cast and hear them bring to life characters who are battling to stay alive (Terry Molloy delivers a performance so magnificent it makes you wish Big Finish gave out awards). And the sound design is so finely detailed, staging sequences just as they would've done in the original television series. That's how much thought we've put into this. Right down to the smallest detail.
Matt Fitton, script editor and writer of episode 1, Revelation:
Survivors gives us the opportunity to showcase the talent we have at Big Finish in exciting new ways. While we're all used to thinking of Chase Masterson, Terry Molloy and Louise Jameson in a sci-fi adventure context, here their characters are thrown into real and gritty scenarios and pushed to the very limits. It's a world much closer to our own, where ordinary people are confronted with extraordinary situations and the dramatic potential is immense. Mix in the original TV series cast alongside some of our amazing new cast - Sinead Keenan, Adrian Lukis, Caroline Langrishe and John Banks to name but a few - and we think Survivors is a storytelling world with a tone like nothing you've ever heard before from the Big Finish stable...
Andrew Smith, writer of episode 3, Judges:
This audio series of Survivors continues what its TV predecessor did better than any other of its kind that I can think of, which was to immerse the audience in its world. As we listen we can't help but consider, in a world where so much of what we take for granted has gone (including technology, government and law), how would we cope? Would we have the temperament, skills and determination to survive? It helps that the characters - such as Greg and Jenny - are people like us who behave realistically in extreme adversity, sometimes making wrong decisions. It's been a privilege to be a part of bringing this landmark series to a new audience and to place these characters, portrayed by our first class cast, in further jeopardy. Across the four episodes you'll be going on an emotional roller coaster ride with them.
John Dorney, writer of episode 4, Esther:
Given that we usually work in fantastical universes, it's been revelatory to work on something so grounded and earthy. Freed of those sci-fi shackles, I think we've all - actors, writers, directors, sound designers, etc- really had the chance to flex our metaphorical muscles and work outside of our comfort zones. And I think everyone's grabbed that chance with both hands and taken the opportunity to do something really special. We've gone back to basics just as much as the characters have. We've been able to focus on people and the way they behaved, we've been able to look at the best side of humanity and its darkest, and push everything as far as we can go. It's not quite like anything you'll have heard from Big Finish before and I doubt you'll forget it in a hurry.
Survivors - Series 1 is available to pre-order now.