For The Love Of StoriesBig Finish produce fantastic full-cast audio dramas for CD and download.
22 August 2019
Calling all writers! Here's a fantastic opportunity to write an adventure for the next Bernice Summerfield and Unbound Doctor box set. You could become a writer for Big Finish!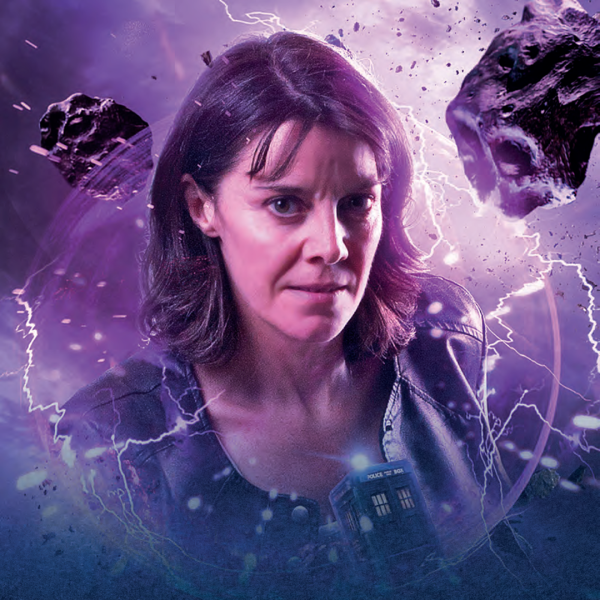 There is a gap in next year's Bernice Summerfield box set, perfectly made for an author NEW to Big Finish. Read on for all the details.
Big Finish is looking for a new writer to create an original adventure featuring Bernice Summerfield and the Unbound Doctor. In order to enter you'll need to send in a single page synopsis and a 3,000 word sample of the script by 23:59 UK time on 20th September 2019. Late entries will not be accepted.
The Benny team has put together an asset pack containing advice, storyline sample and a template, as well as the full list of Terms & Conditions which should be read by anyone planning on sending an entry to us over the coming weeks.
The asset pack is essential reading for anyone looking to pitch a story: download it here.
Here are some guidelines for the opportunity:
1. All entries must be submitted electronically as Word-compatible documents, sent to benny@bigfinish.com
Entries consist of two parts: a synopsis and an opening excerpt from the script.
2. The synopsis must be a single page (approx 500 words).
3. The opening excerpt should be the first 3,000 words of the script (using the template provided). This is to give a flavour of the writer's ability and intentions, which can change if the story is commissioned.
4. Both entries should be marked with the writer's name and a contact email address. The submission should not include any details of your background or previous writing experience – the submission should speak for itself.
5. No established monsters can be used, nor other established Doctor Who characters (including those from the worlds of Doctor Who, for example UNIT, Jago & Litefoot, Counter-Measures, and so on). The Unbound Doctor and Bernice Summerfield will be the only accepted Doctor Who characters.
6. The story should not have been published anywhere before, nor should the entry have been submitted before.
7. The winner will be informed by the 1st October 2019, and will be officially contracted to deliver a 9,500 word script. As with all Big Finish writers, they will be expected to agree and meet all conditions, especially with respect to meeting deadlines and accepting input from producers.
For guidance purposes, it is expected that a first-draft would be due in December 2019.
8. The BBC have the right to approve or veto the content of a selected story. Should there be unforeseen issues with the work, the writer will be invited to submit a new idea.
9. Please note that no correspondence can be entered into and the judges' decision is final.
10. Entry is open only to people who have never written for Big Finish before.
11. An entrant can send one submission only.
12. If you've never heard a Bernice Summerfield adventure with the Unbound Doctor before, it's recommended that you give one a listen to get a sense of how they sound and what can be done in the format.
13. Entry into this competition requires that you have read and accepted the full Terms & Conditions. By entering, you indicate that you have done so.
14. Submissions should be emailed to benny@bigfinish.com – formatted as per the guidelines – before 23:59 on 20th September 2019.
Best of luck to everyone entering.
If you're new to Benny and want a good flavour of the character, the 20th anniversary Bernice Summerfield box sets, Bernice Summerfield – The Story So Far Volumes One and Two are perfect listening.
And don't forget, Doctor Who: The New Adventures of Bernice Summerfield Volume Five: Buried Memories comes out this September and features four scripts by writers new to Big Finish – and a Time Lord you could bring home to meet your universe.