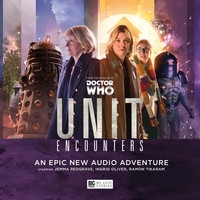 Starring Jemma Redgrave, Ingrid Oliver
This title was released in November 2017. It will be exclusively available to buy from the BF website until January 31st 2018, and on general sa...
Out now!
Other recent releases

Starring Carolyn Seymour, Ian McCulloch, Lucy Fleming
Out now!

Starring David Tennant, Billie Piper
Out now!