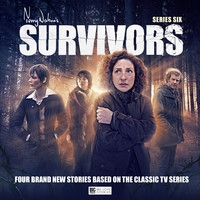 Starring Carolyn Seymour, Ian McCulloch, Lucy Fleming
This title was released in June 2017. It will be exclusively available to buy from the BF website until July 31st 2017, and on general sale afte...
Out now!
Other recent releases

Starring Erin Gavin, Jeff Bratz
Out now!

Starring Maureen O'Brien, Peter Purves, Anneke Wills
Out now!