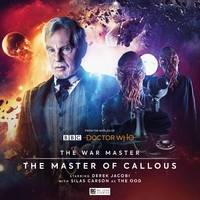 Starring Derek Jacobi
This title was released in December 2018. It will be exclusively available to buy from the BF website until February 28th 2019, and on general s...
Out now!
Other recent releases

Starring David Calder, Trevor Cooper, Linda Newton, Rakhee Thakrar, Philip Olivier
Out now!

Starring Jemma Redgrave, Ingrid Oliver
Out now!