You searched for 'memory lane'.
Page 1 of 1, showing 1 to 2 of 2 results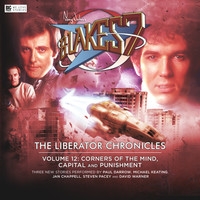 Released April 2016
Blake's 7 - The Liberator Chronicles
CD
US $32.68
Download
US $20.00

Web Special Price!

Starring Paul Darrow, Jan Chappell, Michael Keating, Steven Pacey
12.1 Corners of the Mind by Andy Lane
Avon is trapped in a labyrinth full of puzzles, with no way to teleport to safety and deadly traps at ...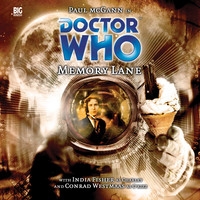 Released October 2006
Doctor Who - Main Range
CD
US $7.84
Download
US $2.99

Web Special Price!

Starring Paul McGann and India Fisher
No summer can ever quite be as glorious as the ones you remember from when you were young, when a sunny afternoon seemed to last forever and all...
Page 1 of 1, showing 1 to 2 of 2 results