You searched for 'scherzo'.
Page 1 of 1, showing 1 to 1 of 1 results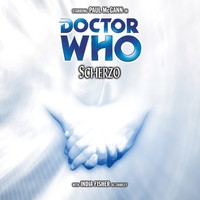 Released December 2003
Doctor Who - Main Range
CD
US $7.99
Download
US $2.99

Web Special Price!

Starring Paul McGann and India Fisher
Once upon a time...
There were two friends, and together they travelled the cosmos. They thwarted tyrants and defeated monsters, they righte...
Page 1 of 1, showing 1 to 1 of 1 results