For The Love Of StoriesBig Finish produce fantastic full-cast audio dramas for CD and download.
60 Years of David Richardson!
15 August 2023
Up to 50% off selected audio adventures, marking a milestone birthday for Big Finish's long-serving producer.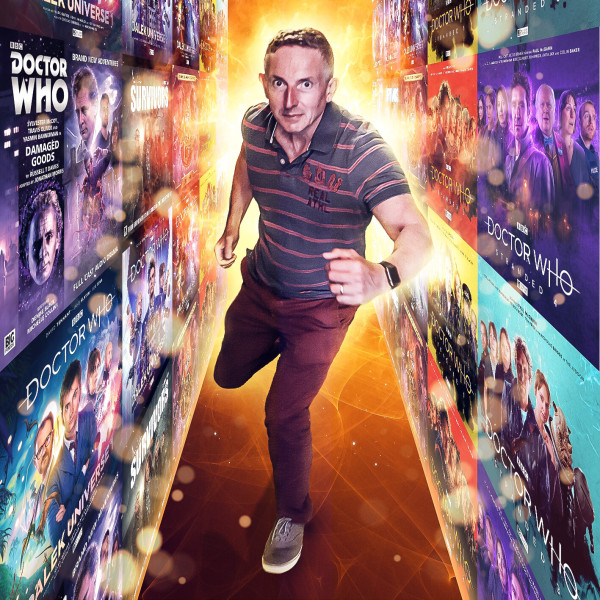 Since 2007, David Richardson has served in various roles at Big Finish as a creative producer, line producer and senior producer (a position from which he finally stepped down just last year). To celebrate his 60th birthday, we asked him to look back on his favourites from more than 1,000 productions.
For one week only, save up to 50% on this selection of audio adventures from a number of Big Finish ranges, and read David's comments on each below. Deals end 23:59 (UK time) 21 August 2023.
CLICK HERE TO ACCESS THE DEALS!
Doctor Who: The Last Adventure
"Colin took a bit of convincing that it was a wise move to give the Sixth Doctor a final story, but I preserved and chipped away and ultimately he trusted me and said yes. I'll always be grateful for the confidence he placed in me, and feel privileged that we got to give the wonderful Sixth Doctor the send off that he deserved."
"Oh we laughed like hyenas through every single recording in this wonderful series, thanks to the incomparable Trevor Baxter and Christopher Benjamin. This box set remains a favourite largely because of Encore of the Scorchies – James Goss wrote a wonderfully surreal script, Howard Carter composed a full blooded musical and Lisa Bowerman pulled in West End musical stars to perform it. I listen to this whenever I need a tonic."
"Yes, the whole thing! Stranded was a risk – an attempt to do something a bit different with the Doctor Who format, and just play with the incredible actors we had in the cast – Paul McGann, Nicola Walker, Hattie Morahan, Rebecca Root, Tom Price and many more."
The Diary of River Song Series 11: Friend of the Family
"Thank you Tim Foley for one of the very best scripts I have ever read. Detailed, funny, clever, deeply emotional… it's an immaculate piece of storytelling."
"As someone who had loved the original TV series, it was very special for me to get Carolyn Seymour, Lucy Fleming and Ian McCulloch together again for the first time since 1975."
"We may have gone into total lockdown in 2020 because of Covid, but at Big Finish we weren't giving up. I love Shadow of the Sun because it's a statement of Big Finish's indomitability. No one could go into studio, so we recorded separately from home – and in that very dark year, this was something wonderful."
The Ninth Doctor Adventures – Back to Earth: Auld Lang Syne
"Yes it's that Tim Foley again, making me cry."
"Another triumph during lockdown, I don't mind saying. David Tennant became available and we suddenly had nine studio days and had to come up with scripts – for the first box set I think there was just three weeks between first discussion and the recording day! Somehow we did it, and made something that people loved too."
"I first met Russell T Davies in the early 1990s and, when he said he'd loved to write for Doctor Who, I put him in touch with friends at Virgin Publishing. The result was Damaged Goods, which a couple of decades later he kindly allowed us to adapt at Big Finish. It remains a very special piece of Doctor Who for me."
Doctor Who – The Fifth Doctor Adventures Volume 01: Iterations of I
"The first time that we got that dream team of Peter, Janet, Sarah and Matthew all together in the studio – and it's an absolutely brilliant script by that John Dorney too."
"I pitched the idea of a spin-off with Gilmore, Rachel and Allison from Remembrance of the Daleks, got a commission, we added in the brilliant Hugh Ross as Toby Kinsella and many many happy studio days ensued. I loved the stories, and love those actors too – Pamela, Simon, Karen and Hugh… blimey it was such a joy to spend those days with them."