For The Love Of StoriesBig Finish produce fantastic full-cast audio dramas for CD and download.
Bernice Summerfield: In Time
19 May 2018
We have a new writer! An entry has been chosen in the Big Finish writer's opportunity run with The Time Ladies. Read on to find out who was selected to write a story for Bernice Summerfield in the latest short story collection, In Time.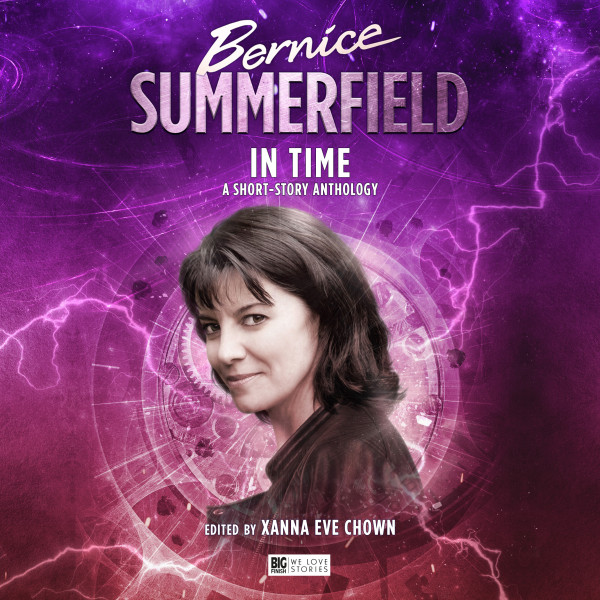 Thank you so much to everyone who sent in an idea for the Bernice Summerfield short-story anthology run with The Time Ladies. It was a very hard decision to make as we had around 170 entries and the standard was very high. However, we are pleased to announce that the winner is Doris V Sutherland, a writer whose work includes the vampire comic Midnight Widows and non-fiction articles on sci-fi, fantasy and horror.
Over to you, Doris...
"I'll be honest, I'm actually very new to Benny. But I'm making up for that by giving myself a crash-course in her exploits. The whole idea of a far-future archaeologist appeals to me; there's plenty of room for irony in that concept. That she has such a dry, sardonic outlook on her adventures is the icing on the cake.
"I'm very excited to be writing for Big Finish. I like the atmosphere of Big Finish which works with big franchises but finds room to explore their smaller corners. I am an avid fan of Doctor Who in all of its various incarnations – although part of me feels that none of the Doctors will ever top William Hartnell when he was still a bit evil!"
Doris's story The Bunny's Curse features telekinesis, mummies and an exoskeleton suit that is customised to resemble a giant pink bunny. And we can't wait to read it!
The Bunny's Curse will appear in the Bernice Summerfield anthology, In Time, out December this year.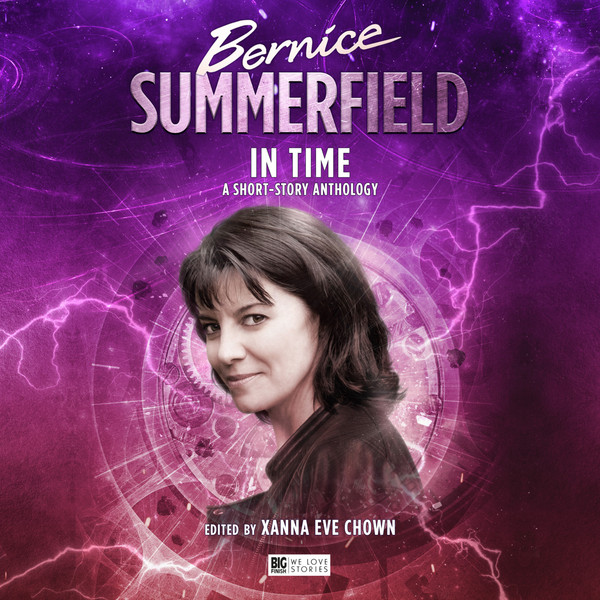 From a rocky start at military academy to her sudden immersion in an alternative universe via a variety of jobs and adventures on Dellah, at the Braxiatel Collection, and in the murky world of Legion – Bernice Summerfield is a woman who can be said to have lived more than one life. But one thing's for certain: wherever she is, Benny can always be counted on to right wrongs, get the job done and, sometimes, even have a good time along the way!
Each of the brand-new stories in this collection focuses on a different time in Bernice's life. There's an adventure at St Oscar's, a mystery at the White Rabbit, and even a surprising glimpse into the far future. Will Benny still be digging for artefacts at 80? You bet she will!
Bernice Summerfield: In Time will be available on ebook at £12.99, hardback at £16.99 and as a digital audiobook read by Lisa Bowerman at £9.99. The writers include James Goss, Mark Clapham, Dave Stone, Victoria Simpson, Antonio Rastelli, Simon Guerrier, Peter Anghelides and, of course, Doris V Sutherland.
Don't forget that Bernice Summerfield celebrates her 20th anniversary with not one but two box sets out for release this September. Bernice Summerfield: The Story So Far will explore all the chapters in the colourful life of Bernice Summerfield with the return of some familiar faces…
And we are pleased to announce that another collection of Bernice Summerfield short stories is being recorded to audio. Bernice Summerfield: Treasury contains short stories previously only available on paper from notable writers that many Doctor Who viewers and listeners will recognise. Available in August, more details and the cover art will be revealed soon.