For The Love Of StoriesBig Finish produce fantastic full-cast audio dramas for CD and download.
Big Finish announce production of Doctor Who: Damaged Goods
24 July 2014
Damaged Goods, the Doctor Who novel written by Russell T Davies a decade before he became showrunner on the TV series, is being adapted as a full cast audio by Big Finish Productions. The two-hour adaptation is written by Jonathan Morris, and will be released in August 2015...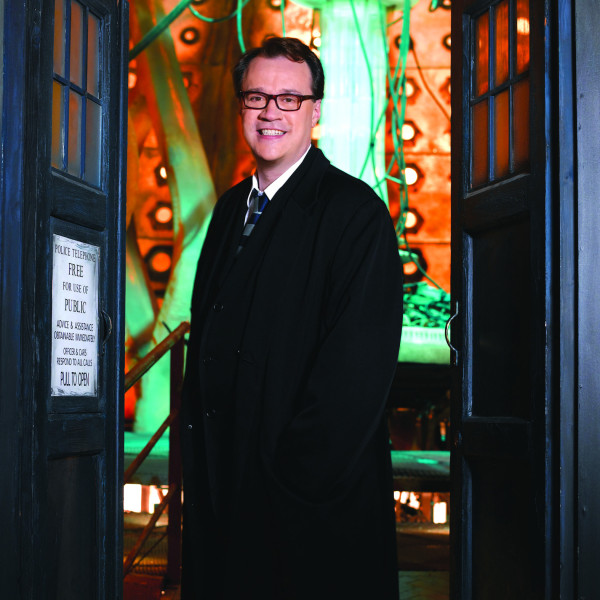 'I've always been a huge fan of Big Finish, since long before I took the big chair on Doctor Who. And long after!' says Russell. 'So when they asked if they could adapt Damaged Goods… well, to be honest, I asked them what took so long!
'Jonny has done the most brilliant job, adapting the novel - there's lots of fascinating new stuff, while staying very true and faithful to the original story. At last, Mrs Jericho lives! And that other Tyler family, the original Tylers, Bev and her mum Winnie, with little Gabriel and his mysterious gift. In fact, all the inhabitants of Red Hamlets are finding their voices, after all this time. Ever since that terrible bargain was struck by Bev's mum, on that dark Christmas Eve, long ago.'
Sylvester McCoy plays the Seventh Doctor, who is accompanied in his travels by companions Chris Cwej and Roz Forrester – although the casting of these roles has yet to be announced.
'It was genuinely thrilling to be asked to adapt Damaged Goods,' adds Jonathan. 'An honour, and a great responsibility to do justice to Russell's extraordinary novel and to not disappoint fans of the New Adventures. I pulled out all the stops to capture the spirit of the novel, the character and Russell's voice, and the end result is undoubtedly the best Big Finish script I've worked on.'
The producer of the audio is David Richardson, who – by a strange twist of fate – is actually connected to the book being written in the first place.
'Back in 1995, I was working for a publishing company called Visual Imagination on a magazine called TV Zone,' says David. 'I'd seen Russell's two BBC Childrens' series Dark Season and Century Falls, and thought they were magnificent. So I set up an interview with him, and we met in a cafe in Piccadilly.
'I remember saying to him, "You'd be the perfect person to write for Doctor Who", and he said he was a fan of the show. So I gave him a contact at Virgin Books, and he followed it up and ended up writing for the New Adventures series.
'I've always loved Damaged Goods. It's one of my favourite Doctor Who stories in any medium, so to have the opportunity to bring it to audio with a full cast of actors has been a privilege indeed. And, even though he's incredibly busy on his new TV project, Russell has been so kind and generous with his time, reading the script and making some brilliant suggestions that we've taken on board.'
Staying with the New Adventures, Big Finish will also be adapting The Well Mannered War, which was written by Gareth Roberts (The Lodger, Closing Time) and stars Tom Baker as the Fourth Doctor, Lalla Ward as Romana, and John Leeson as K9. This follows on the heels of Gareth's storiesThe Romance of Crime and The English Way of Death, which are due to be released in January 2015.
Damaged Goods and The Well Mannered War will be available as vanilla two-disc editions, and also together in a deluxe Limited Collectors Edition, which features lavish illustrations and professional portrait photography of the cast. Pre-orders are now available.
Keep an eye on the Big Finish website for cast announcements soon...