For The Love Of StoriesBig Finish produce fantastic full-cast audio dramas for CD and download.
Big Finish's 15th Anniversary of Doctor Who releases - Offer 4!
28 July 2014
And so we reach 2002 in our journey through the 15 years Big Finish has been producing Doctor Who. Read on for some more quotes and for today's special offers...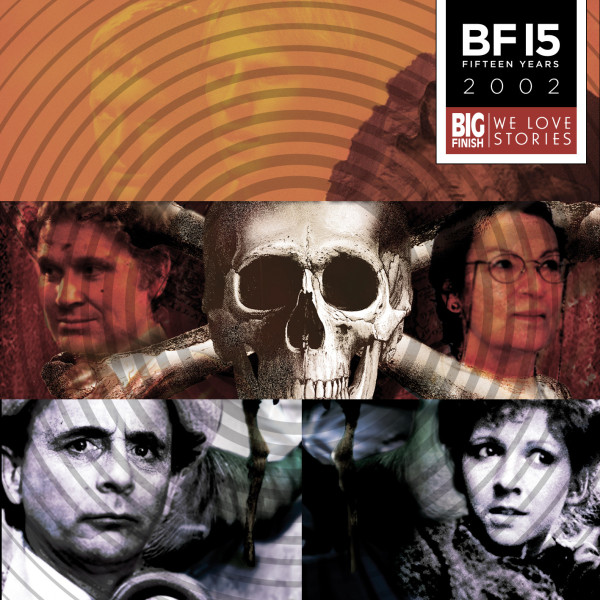 Big Finish's Doctor Who at 15 - Offer 4
This time we offer another download-for-a-£1 selection, of a story for each of the Big Finish Doctors of 2002 - the Eighth Doctor's Neverland, the Seventh Doctor's Flip-Flop, the Sixth Doctor's Doctor Who and the Pirates, and the Fifth Doctor's Loups-Garoux.
This was also the year of Excelis, an ambitious Big Finish project which told the story of a single city and the Doctor's involvement with it across the years. The four tales featured the Fifth, Sixth and Seventh Doctors, Bernice Summerfield, Iris Wildthyme and a star guest appearance from Anthony Stewart Head. Today the stories are available for £5 each on CD and Download (though note only Excelis Dawns and Excelis Rising are available in this format).
As ever, this is for 48 hours only. See you after that for Offer 5...
A Few Words About 2002
"Doctor Who and the Pirates (or the Lass that Lost a Sailor) is both silly and dark, it's about storytelling and it's about hope, and although I've now been writing professionally for 16 years (wish I hadn't just worked that out, I feel unbelievably old now), it remains the work I'm most proud of. Of course, it would have been nothing without such a stunningly good and sympathetic cast, director and composer. My only disappointment with Pirates is that it was originally supposed to be Doctor Who release no. 42 but it got bumped to no. 43. So there you go. Doctor Who and the Pirates: nearly but not quite the meaning of life."
Jac Rayner, Big Finish writer
"All of the plays in the second Eighth/Charley series, I think, were trying to do that great Doctor Who thing of being on the surface about massive great science fiction things, but underneath about... other stuff entirely. Neverland, when I was writing it, seemed to be all about space stations and Gallifrey and Battle-TARDISes and trips to other universes and stuff exploding... until I got to a particular point in the story, when I realised that all along I'd been writing about other stuff. Emotional stuff. Love, and other really scary stuff. For that reason, I'm terribly proud of it still."
Alan Barnes, Big Finish script editor, writer of Neverland