For The Love Of StoriesBig Finish produce fantastic full-cast audio dramas for CD and download.
15 February 2018
Ian McNeice reprises the role of the great Winston Churchill in The Churchill Years - Volume Two. And with him, for the first time in a Big Finish release, we welcome the wonderful Madame Vastra played by Neve McIntosh.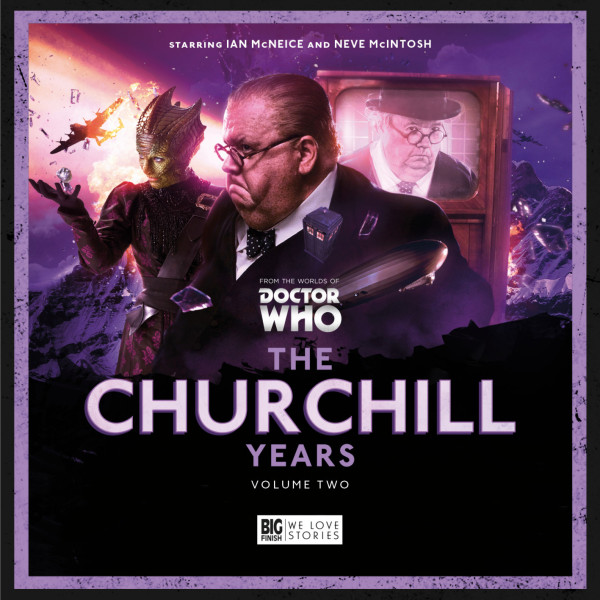 Out today are four new adventures from the worlds of Doctor Who with the return of the indomitable Sir Winston Churchill, played by Ian McNeice. First seen in Doctor Who TV episode Victory of the Daleks, Churchill continues to KBO halting alien activity that threatens Great Britain, nay, the entire planet!
Young Winston by Paul Morris
London, 1899. Across the city, the Great Detective has a mysterious caller, all the way from Havana. As ruthless mercenaries wield alien powers, young Winston and Madame Vastra learn they have a mutual friend – an eccentric young man, sporting a bowtie…
Human Conflict by Iain McLaughlin
1941. When a daring mission to discover Nazi secrets bears unexpected results, Churchill heads north to retrieve technology that could win the war. But an old ally is set against his intent. Weary from his own people's conflict, the Doctor knows that some weapons should never enter the field of human conflict.
I Was Churchill's Double by Alan Barnes
Alexandra Palace, 1942. Strange television signals show a paranoid Churchill urging on the resistance in German-occupied Britain. A man in a battered leather jacket makes a guest appearance. The broadcasts come from another world, one where the country is now part of the Kaiser's Empire.
Churchill Victorious by Robert Khan & Tom Salinsky
VE Day, 1945. An alien interloper lurks in a backstreet tavern, and 'William Churchyard' must lead a few plucky Londoners into one more fight. The Doctor is in trouble, and at the time of his greatest victory, Churchill also faces his greatest danger...
Ian McNeice told this month's Vortex about returning to play the great man: "It's amazing how one appearance as Churchill has resulted in all these other storylines, and I'm delighted it has taken off in so many other areas. They are really terrifically done.
"Before I went back to record this series, I listened to a CD in the car just to get the flavour of the voice, and I had forgotten how beautifully constructed these Big Finish productions are, with the music and the sound effects." (All the details of this interview and many other stories can be read in this month's free Vortex magazine -> https://www.bigfinish.com/vortex).
Four new adventures in The Churchill Years – Volume Two are available now at £23 on CD or £20 on download. Don't forget that every CD purchase unlocks a download option on the Big Finish app and the Big Finish website.
†¨†¨Or you can save money in a bundle. Pick up The Diary of River Song Series Two, Classic Doctors New Monsters Volume Two and The Churchill Years Volume Two at £66 on CD or £60 on download.
And all subscribers to the Big Finish email newsletter can get a free extract from volume one of The Churchill Years – episode 1. The Oncoming Storm. Subscribe to the Big Finish newsletter here -> https://www.bigfinish.com/pages/v/newsletter-signup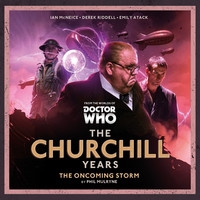 Late 1939. A 'Stone' with the most mysterious properties is discovered in the Thames' sands, and soon oddly spoken soldiers are creeping round London ruthlessly trying to acquire it. Who are they? Can Churchill and his new secretary Hetty Warner defeat them? And what about the man in the battered leather jacket that Hetty meets?