For The Love Of StoriesBig Finish produce fantastic full-cast audio dramas for CD and download.
Classic Doctors New Doctors News!
7 January 2017
Recording is completed on Day of the Vashta Nerada, the fourth disc in Doctor Who: Classic Doctors, New Monsters - Volume 2, which is coming later this year...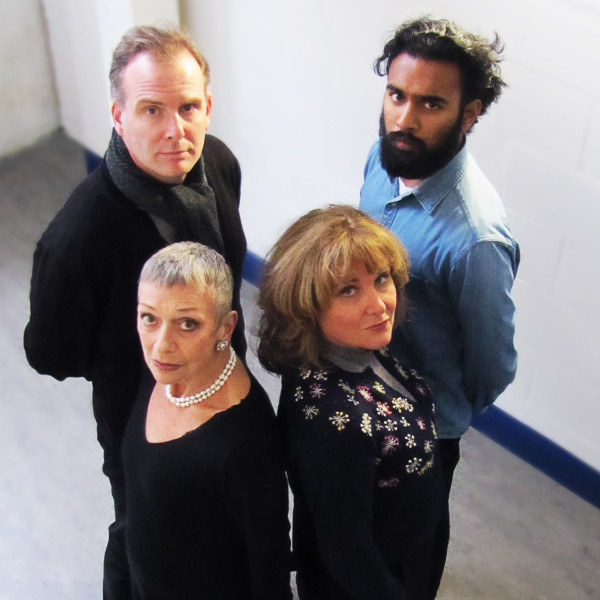 Paul McGann returns as the Eighth Doctor in Doctor Who - Classic Doctors, New Monsters Volume 2, and he's reunited with Jacqueline Pearce as Cardinal Ollistra - a key character from our War Doctor series… The story sees a return to the Eighth Doctor's Time War era, as he stumbles across a space station being used for nefarious purposes by his own people. Ollistra is sponsoring research to weaponise some already-lethal creatures, but the scientists have unwittingly used a colony of Vashta Nerada with an unfortunate history of humanoid contact…
'This is the second Vashta Nerada story in the box set,' says producer David Richardson, 'and it was always our intention to link them - so the Fourth Doctor meets them in the opening story, and his Eighth incarnation faces the consequences of that adventure in the closing tale.'
'It's a joy to meet Ollistra once again,' says writer Matt Fitton, 'we know from the War Doctor series that she and the Doctor have history, and we get to explore some of those tensions. With mutated Vashta Nerada in the mix, it's not just the shadows you need to fear…'
Day of the Vasta Nerada also stars Jan Ravens (Dead Ringers), Tim Wallers (The Windsors, Doctor Who: Victory of the Daleks) and Himiesh Patel (EastEnders). It is directed by Barnaby Edwards.
The release date for Doctor Who - Classic Doctors, New Monsters Volume 2 will be confirmed soon, and the set can be pre-ordered either on its own for £20 on CD or Download, or as part of Doctor Who - River Song, Churchill, New Monsters Bundle 2 for £60 containing two other Doctor Who - New Series releases.