For The Love Of StoriesBig Finish produce fantastic full-cast audio dramas for CD and download.
Dark Shadows - Bloodline Update
11 March 2019
Big Finish are pleased to announce further details for the forthcoming horror serial Dark Shadows: Bloodline.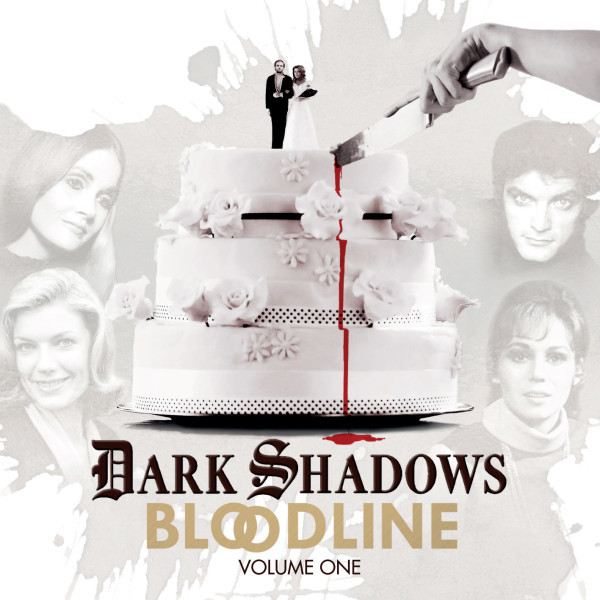 Joining the previously announced cast, Dark Shadows legend Kathryn Leigh Scott is returning as Maggie Haskell.
"Regular listeners will know that Maggie left Collinsport to reunite with her true love, Joe, but obviously she wouldn't want to miss David and Amy's wedding," says co-producer Joseph Lidster.
"She had her memory wiped of the existence of the supernatural at the end of Bloodlust and it would be incredibly dangerous for her to see or hear anything remotely ghostly but, luckily, nothing could possibly go wrong at a wedding in Collinsport..."
Nico Diodoro is joining the cast as Sheriff Rhonda's new deputy, Brian Monroe. Kelly Burke is playing local girl, Fiona Tanner, Tom Michael Blyth will be playing Jamie Forbes and Sarah Pitard appears as Bonnie Sands.
Also returning to the cast is Jerry Lacy, now playing the role of the mysterious Matthew Young.
The cover for Volume One of Bloodline has also now been released, as have the story details.
"You know my family. It's full of secrets we'd never want the world to know…"
In the Great House of Collinwood Amy Jennings and David Collins are finally putting years of tragedy and loss behind them and committing to a life together. And, as the ceremony approaches, friends old and new are drawn to the town at the edge of the sea.
Once again, the tortured vampire, Barnabas Collins, is amongst them. But this time he is not alone. After so many years away, Doctor Julia Hoffman has returned with him, finally convinced she has the means to cure his affliction.
But joy and happiness never last long in Collinsport, for malevolent forces are never far away. Among those gathered for the celebration are some who would conspire to tear the family apart. In this town some wounds refuse to heal, some secrets demand to be heard, and some sins cry out to be punished.
Welcome back to Collinsport.
Until death do you part.
Bloodline will be available as individual episodes on download at £3.49 released bi-weekly beginning in April 2019. Or you can pre-order the complete series in two box set releases on CD at £25 each or download at £20 each.
Or why not save money and pre-order them both together as a bundle at £48 on CD or £35 on download.
For more on the cast of Dark Shadows: Bloodline, you can see the previous guest announcements here and here.