For The Love Of StoriesBig Finish produce fantastic full-cast audio dramas for CD and download.
Doctor Who: Adric arrives in the Main Range!
15 June 2016
2017 will find the Fifth Doctor joined by Adric, Nyssa and Tegan for three new adventures set within Season 19 of the classic television series!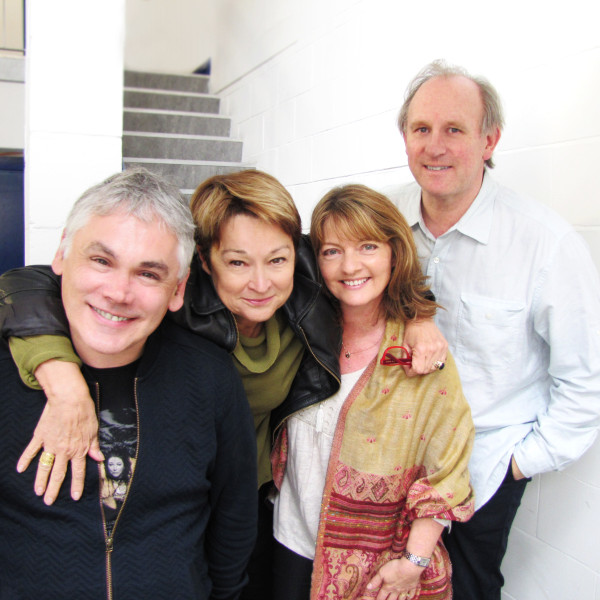 Thirty-five years since they parted ways on television, Matthew Waterhouse will rejoin his TV co-stars Peter Davison, Sarah Sutton and Janet Fielding for three new Big Finish releases, following an appearance together in the critically-acclaimed Doctor Who: The Fifth Doctor Box Set.
'I've got a huge amount of affection for Adric and the whole of Season 19,' says Doctor Who Main Range script editor Alan Barnes. 'It's the series that was on TV when I was 11, turning 12, which is a great moment to be a Doctor Who fan, when you're madly enthusiastic but not yet so insanely critical that you can't enjoy it!'
The new trilogy begins with Doctor Who: The Star Men by Andrew Smith; who made his writing debut with Adric's introductory adventure Full Circle.
'The first thing I wanted to do was to get Andrew writing Adric again, because he'd been such a huge part of the character's development,' explained Alan. 'So with The Star Men I asked Andrew to write something significant for Adric, something to serve the character well and perhaps show him in a slightly different light. I wanted a cosmically big sort of story, too, "full of spacey stuff". I think it's a bit of a shame that Season 18's script editor Christopher H Bidmead didn't do Season 19 as well, so that was part of the thinking: "What would Bidmead do...?"
The trilogy continues with Doctor Who: The Contingency Club by Phil Mulryne – set within an exclusive Victorian gentleman's club - and Doctor Who: Zaltys by Matthew J Elliot.
'Zaltys came about because it struck me that there are a few hints in Season 19 that some of the directors have been looking at pop videos of the day – in the "Tegan's mind" bits of Kinda, for example, and in the Adam Ant-like "chandelier jump" in Castrovalva – so I asked Matthew to think about the sort of story that could have been told in the language of the pop video circa 1981/2. Yes, obviously, we don't have the visuals, but every story needs a starting point, and that can be almost anything. You'll have to wait to work out which particular videos we were looking at!'
The 2017 Fifth Doctor trilogy can be pre-ordered today, with titles available individually or as part of money-saving Main Range Subscription. Subscribers can enjoy a range of exclusive extra features, including PDF scripts and downloadable Short Trips.
With a complimentary digital download included with all CD orders from the Big Finish website, you'll be able to listen to the new stories straight away. Smartphone users can even download stories on the go using the official Big Finish app, available for iOS and Android devices.
Other upcoming Main Range highlights include the Seventh Doctor (Sylvester McCoy) and Ace's (Sophie Aldred) reunion with Mel (Bonnie Langford) in July's Doctor Who: A Life of Crime; four new adventures for the Fifth Doctor (Peter Davison) and Turlough (Mark Strickson) in our October anthology release Doctor Who: The Memory Bank and Other Stories; and the continuing travels of the Sixth Doctor (Colin Baker) and Constance (Miranda Raison) in a new trilogy – details for which are now online...