For The Love Of StoriesBig Finish produce fantastic full-cast audio dramas for CD and download.
Doctor Who First Fifty a Fiver Each For Good!
1 August 2013
In the spirit of the coming anniversary of 50 years of Doctor Who, Big Finish is PERMANENTLY reducing the price of the first 50 main range Doctor Who releases to £5 each for a CD and £2.99 for a download-only purchase.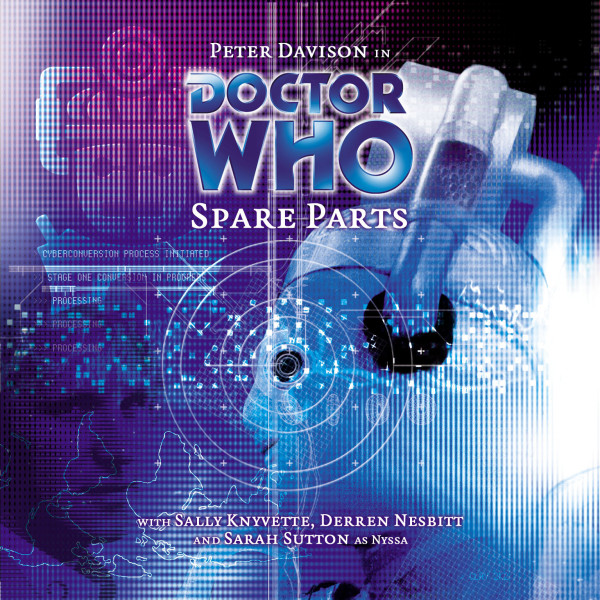 'The number 50 seemed like a special number this year,' says executive producer Nick Briggs, 'so we thought it would be fun to do something a bit celebratory and game-changing for the coming anniversary of Doctor Who.'
From this month, the first fifty main range Doctor Who releases will have their prices reduced to £5/£2.99 each. There will be corresponding cuts in the price of subscriptions within the first fifty main range releases too.
A subscription for 12 main range releases within the first 1-50 will now cost a mere £50 for CDs and £32 for download-only. A subscription for 6 main range releases within the first 1-50 will now cost £25 for CDs and £16 for download-only. To subscribe, simply click on the 'subscribe' button present on any of the product pages of the first 45 releases and select the 'Early Years' subscription option of your choice.
But hurry to get them while stocks of the CDs last, because we won't be repressing the first fifty CDs of the main range. When they're gone, they're gone.
'Of course,' explains Nick, 'those releases will always be available as downloads. But we've decided that after having them constantly available on CD, since 1999 in some cases, it's time to free up some space in our warehouse and stop repressing them.
'Most other CD publishers we're aware of delete titles from their catalogues within months,' continues Nick. 'We've had a policy of constantly repressing and keeping everything available on CD. But with the option of being able to keep everything available as downloads, we felt it was time to give these titles a last hurrah as shiny discs.'
This doesn't mean that Big Finish is moving over to a download-only policy.
'Our loyal listeners are mostly very traditional,' says Nick. 'Most of our sales are still on CD, but for these much older releases the CD sales have trickled down to almost nothing, so it makes sense not to keep large amounts of stock of items that sell at a very low rate.
'This will be a chance for those who've still yet to come aboard with Big Finish to find out what all the fuss about, and for others to catch up with gaps in their collections.'
There are no plans for this to happen with other ranges, and Big Finish remains committed to CD production and sales for the foreseeable future.